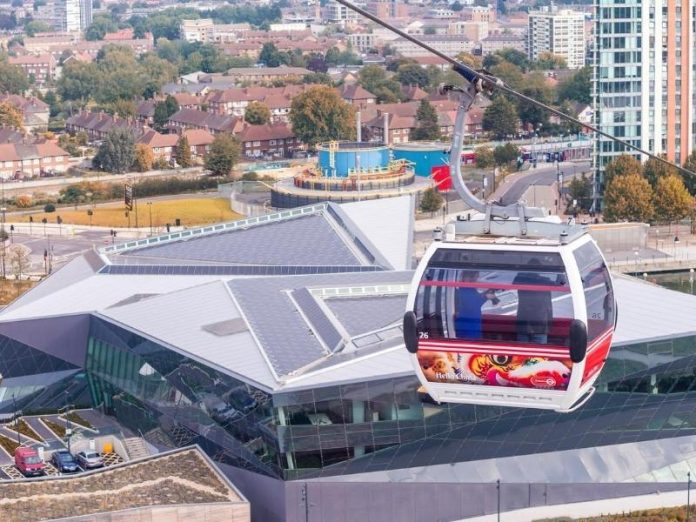 Even the most discerning teenager will be intrigued and delighted by the abundance of first-class sights and cultural events in London. Teenagers can find plenty of things to do in London, such as strolling through beautiful parks, going on daring expeditions and shopping for delicious delicacies at the markets. A visit to the Natural History Museum or the Victoria and Albert Museum will pique your teenage kids' interest in art or history. But if they want adventure, they can take part in exciting events like ArcelorMittal Orbit, Thorpe Park or Go Ape. Their adrenaline lust can also be satisfied by skating in one of the skate parks or enjoying the thrill of a speedboat ride. Teenagers may find a backstage stadium tour or an art tour of the Shoreditch area to be other intriguing. What to do in London. London has some of the greatest art, entertainment, events, adventure, shopping, food and history, so there is always something to see and do that will interest and delight young people for a while.
1.

Take a selfie with the stars at Madame Tussauds
Madame Tussauds is behind a popular photo that appears frequently on the internet of celebrities posing with their identical twin. The famous wax museum is the place to get up close and personal with your favorite star thanks to their wax replica. Wax sculptures of prominent historical figures, politicians, religious leaders, singers, actors, and even notorious criminals are on display in abundance at this idyllic photo spot. The Wax Museum reflects the original aesthetic of the renowned wax sculptor Marie Tussauds, who founded it in the 19th century. It was enough to quickly gain national and global attention when Marie Tussauds created sculptures that looked like real people in almost every way.
2.

Dive into the Sea Life Aquarium
One of the largest aquarium chains in the world and one of the best things about London is visiting SEA Life, which includes the magnificent SEA Life Aquarium in London. This aquarium, one of London's most famous landmarks, is home to over 500 species of wonderful aquatic life. The complex consists of twelve separate themed areas, each of which offers guests a unique experience. The Shark Walk, where you can walk along a glass walkway with sharks swimming below you, is one of the most popular areas on Amazon Kids. Visitors could encounter additional animals including jellyfish, octopuses, coral reefs and more. The Aquarium believes that entertainment is just as important as raising public awareness of the need to conserve marine life.
3.

Go down to the London dungeon
The London Dungeon is a famous tourist attraction on the South Bank of London, England that uses the humor of the gallows to recreate a series of horrifying and macabre historical events. Live performers, breathtaking effects and rides are included. London Dungeon lets you enter medieval London and learn about the city's past. Start your underground adventure on London's South Bank for a unique sightseeing tour that will delight you. Meet a host of nasty characters from medieval London and come face to face with some of history's most infamous serial killers.
4.

Make a visit to the London Zoo
You can have a fun day out with friends and family watching rare wildlife thanks to ZSI London Zoo. One of the most famous zoos in the world and one of the best things to do in London is a visit to ZSL Zoo London, which is home to over 750 different species of animals. Land of Lions, House of Reptiles, and Butterfly Paradise are just a few of the animal-related exhibits that can be seen here.
5.

Visit the world of Peppa Pig
Every child wants to experience the world of Peppa Pig. Pig family and Peppa Pig is one of the most famous cartoon characters among children all over the world. Nowadays, every child loves to watch cartoons about Peppa Pig and dreams of moving to Peppa's world to live like Peppa Pig. Your children's dreams can suddenly come true at Peppa Pig World London. Peppa Pig World London, the largest theme park based on the Peppa Pig cartoon, is located in London's Paultons Park. All family members are likely to have fun at the Peppa Pig theme park, despite the fact that it is designed specifically for children. Your children will be delighted to participate in the many activities and sightseeing. When visiting London, reserve tickets for
Peppa Pig World
advance and have a wonderful day with your children.
6.

Walk on Tower Bridge
An exciting tour of the famous London landmark, close to the Tower of London, the drawbridge over the magnetic River Thames. Tower Bridge has served as a symbol of the London skyline for many years and continues to attract a fair number of tourists from all over the world. Tower Bridge in London is a magnificent piece of art 800 feet long with two huge towers. Tower Hill is on the north side of the bridge, while the Southwark area of ​​Bermondsey is on the south side.