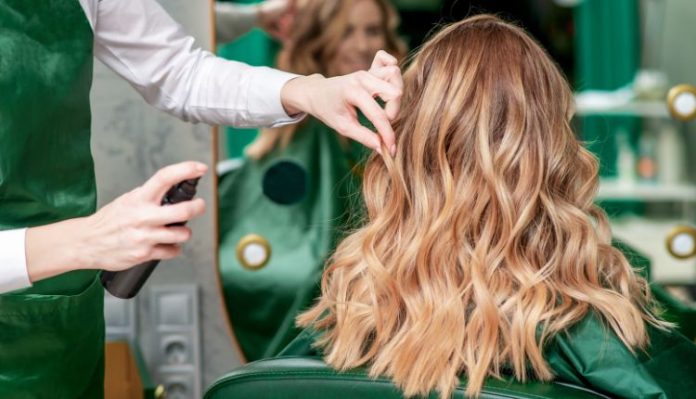 Many months ago, only the rich and famous could afford the extension. Today, women are free to choose and flaunt any look that suits their liking, regardless of hair length, color, texture, curl or straightness. Why? Because Weave hairstyles give you the hair you've been craving.
12 Weave Hairstyles All Waiting to Weave Their Magic!
Weave hairstyles act as a safety blanket to protect you from those bad hair days. Not only do they look stunning, they also protect your natural hair from the harsh effects of constant styling. The extension requires little maintenance and you can change the look every other month!
Try trendy colors, curly, straight, extra long or short pixie hair. Now, the sky can really be the limit when it comes to determining whether blondes have more fun or brunettes steal the show.
1: Curved Deep Side Parted Weave
When styling braids, there are little things that add character and personality. The curved deep side section is the little thing in this style. The big "S" curls and healthy shine are other key features of this hairstyle's overall look, and we're totally in love with the elegance of it all.
2: Brown and Blonde Balayage
We love the length and fullness that microlinks provide to the style and the combination of brown and blonde highlights. The color transition from blonde to brown creates a lovely sun-kissed look that's always stylish. Curls have a flattering length for everyone who is neither short nor long.
3: Yellow Asymmetric Blunt Bob
This cut and color is sure to grab attention. We love the bright and sunny yellow, which pairs beautifully with darker skin tones and pairs well with sharp, blunt cuts for a confident look. You'll be blocking traffic with this bright and bold look, so get ready to get all the attention.
4: Chocolate Brown Weave
This shoulder-length chocolate brown braid is perfect for darker skin tones. We love the volume of the style and the height of the bangs. It's definitely a hairstyle that moves with every turn of your head and the rustle of the breeze. pleasure!
5: Chin-Length Blonde Weave Hairstyle
We just love the way blondes and dark skin tones complement each other. The best part is that Weave hairstyles allow you to experiment with color without bleaching and without compromising the health of your natural hair. We also love this charming curly hairstyle and the retro vibe it evokes.
6: Tight Curls
Compact and full, these shoulder-length curls are a must-have for curl lovers everywhere. The length of the hair is perfect to frame the face, making the hairstyle super flattering. This is perfect if your hair is on the thinner side and the curls create a ton of volume.
7: Black Medium Weave Bob Hairstyle
This style shows that black braids are never boring. Hair is full but light and allows for movement. Hair is smooth and shiny. Sometimes simplicity really is all you need, and this braid is a perfect testament to that fact.
8: Burgundy Layered Weave
Red shades like this burgundy braid are very flattering on black women. We love this layered cut, and the style comes in different shades of red to add dimension and visual interest to an already pretty hairstyle. It's amazing.
9: Waist-Length Weave with Body Waves
Long hair lovers rejoice! Whether straight or curly, a long Weave hairstyle with flowing curls definitely makes a statement. The curls in the middle part allow the hair to fall in such a way that it outlines the face for a very flattering look.
10: Curly Ponytail
Everyone loves ponytails, and an extended ponytail is a great way to add length, texture, and movement to this much-loved and well-worn style. This braid blends beautifully with the wearer's hair in both color and texture, which is the key to creating a realistic, natural-looking ponytail.
11: Brown and Caramel Colored Weave
Brown and caramel are common color combinations to accentuate braids, and for good reason. This color combination is great for darker skin tones and is visually interesting to the eyes. Slightly below shoulder length is a realistic and often preferred hair length, and flipped bangs add a little extra flair and visual interest to the style.
12: Wavy Weave with Deep Side Part
Waves, shine, side-swept bangs. The deep side part of the side swept bangs is definitely a vibe. Try this style the next time you style your braid to change something up.