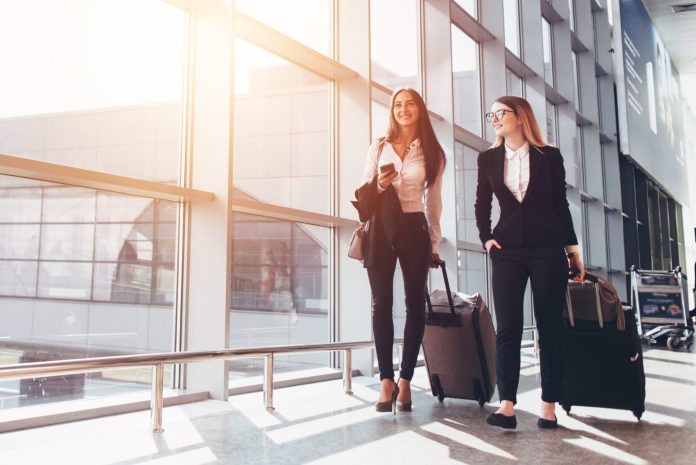 As the world starts to open up again, business women across industries are starting to think about commuting again. Some even get to the point of working remotely in another country for a while.
When it comes to planning your first post-COVID work trip, it's helpful to think about the types of clothes you need to pack. In addition to the right options for specific weather conditions, the type of clothing materials in your suitcase can also affect the overall impression. silk clothes, for example, is a popular travel choice due to its professional yet comfortable nature. This article explains why this elegant fabric is a must-have on your next business trip.
Silk: the perfect material for business trips
Many businesses consider regular travel to customers and suppliers to be an integral part of their operations. Often booking on short notice, you are unlikely to have much time to plan what you are going to pack before your departure date. Having a few pieces of silk clothing can halve the time to get ready.
Silk is a very light fabric.
Silk not only feels good on the skin, but is also one of the lightest fabrics. The lightweight nature of the fabric won't weigh down your luggage or your body when you wear it. Its smooth texture is also the reason why people like to pack silk pillowcases when traveling to ensure a more comfortable night's sleep on Airbnb or a hotel.
Material dries very quickly
As a general rule, the lighter the fabric, the faster it dries. Silk dries exceptionally quickly, mainly due to its breathable nature. It's never ideal to wait for a piece of clothing to dry when you're rushing to your morning meeting. Silk will dry easily overnight if hand washed before bed.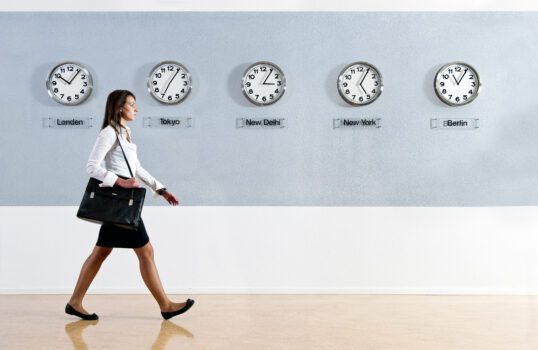 It doesn't take up much space
When you travel packing Choosing silk garments can be a great way to maximize space in your suitcase. The fabric itself takes up very little space, leaving plenty of room for important documents and other essentials. You may even have room for a couple of souvenirs from your trip.
Silk is worth every penny for its elegant nature and for being an amazingly durable fabric. Such high quality materials are unlikely to tear or tear while traveling, making it less likely that you will have to look for replacement clothing. The only slight hurdle to its durability is that it won't withstand prolonged exposure to direct sunlight. Keep this in mind whenever you hang it somewhere to dry.
This makes for one of the best layered parts
Silk clothing can act as an excellent layering element that will brighten up even the simplest look. A silk tank top with a high neckline will always come in handy for an elegant casual meeting. It's also especially handy if you've miscalculated the dress code for a business meeting and need to spruce up your look on the fly.
Versatility for daytime and evening looks
Some companies have different dress codes for typical daytime gatherings, social gatherings, and formal evening events. The right outfit for each of them helps make a good impression every time and can set the tone for any interaction. A silk shirt with short or long sleeves is very versatile and can be used in both day and evening looks. It's also great for mixing and matching, and for exploring your own creative style as you hop from one place to another.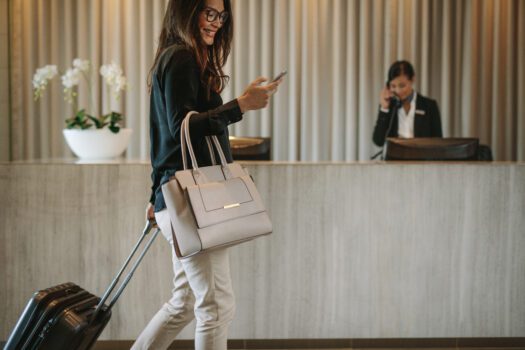 If you travel regularly for work, you simply started his own business or you're looking for a change of scenery while working remotely, silk is always a great material for your travel wardrobe.
After such a long period of social isolation, the last thing you want to worry about is feeling uncomfortable when you see several of your colleagues or clients in person again. Prep your wardrobe with a few sensational silk pieces and you'll be ready to hit the road before a flight is booked for your next business trip.