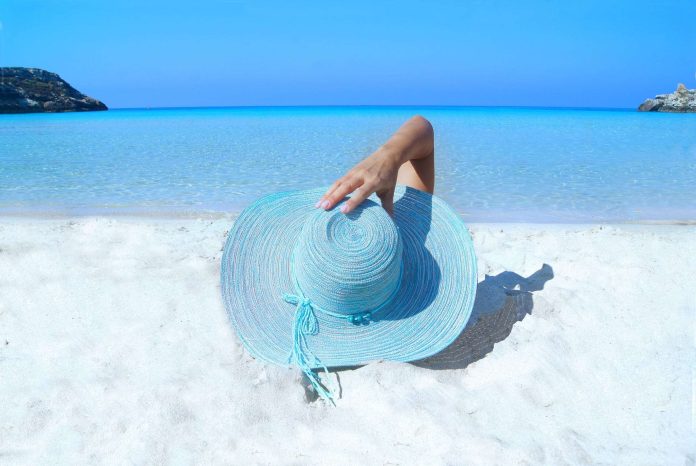 The rise in the cost of living dominated the UK headlines in 2022. Everywhere we turn, someone talks about rising gas prices, runaway utility bills, and exponentially rising food prices.
Against this backdrop, it's only natural that we all look at our spending habits and make some sacrifices here and there. When we want to tighten up old wallets, we usually look at luxuries first – and quite often an annual (or biennial) vacation is the first thing it affects.
But has the rise in the cost of living really affected holidaymakers in the UK? A survey conducted by HSBC in September 202021 shows that 66% of Britons say yes.
How has Covid-19 affected our holidays?
It cannot be denied that the Covid-19 pandemic has had a strong impact on tourism over the past couple of years. Strict quarantines did not allow us to travel abroad at all, which led to the fact that most of the population fell in love with vacations.
After travel restrictions were lifted, overseas travel began to recover and UK residents began to earn more. 20.4 million visits abroad in the second quarter of 2022 compared to 1.2 million visits in the same period in 2021. This is reported by the travel association ABTA. 45% of people vacationed abroad in 2022.compared to 64% in 2019 (pre-pandemic), which corresponds to 70% in 2019 – no small feat given that travel was still heavily restricted at the beginning of the reporting period.
Despite these seemingly optimistic numbers, visits abroad remain below pre-pandemic levels and look set to be further affected by worries about inflation and a weak pound.
How does the cost of living affect our holidays?
Interestingly, after the ordeal of the pandemic years, vacations remain a top priority for many of us, despite the cost of living crisis. Some figures indicate that only 14% of people do not plan to leave in the next 12 months.
But for the remaining 86% of people who are fully committed to going on vacation next year, the struggle with the cost of living is forcing them to cut back on their plans. According to the HSBC report:
1 in 5 people travel off-season to save money; as well as
More than a quarter of people are setting stricter travel budgets.
Surprisingly, some people are choosing overseas travel over holidays due to rising costs in the UK. Instead, British holidaymakers travel abroad with all-inclusive packages, so they know their costs or package deals in advance to save money.
Hidden holiday expenses
Going on vacation is all about creating memories that will support us when we return to reality. So when we go on vacation, we tend to spend our hard-earned money on activities like sightseeing, dining, and shopping. Of course, accommodation and transportation also take up a large part of our holiday budget.
While many of us spend more time looking for the perfect holiday deal and carefully budgeting each day when we arrive at our destination, there are plenty of hidden vacation costs that lie in wait for even the most savvy vacationers.
Hidden transport and accommodation costs
Some of the more obvious hidden costs of a vacation include luggage fees, seat reservations, and lodging taxes. If you're traveling on a budget airline, you may find that they charge you to check in a piece of luggage or pre-select your seat (which can be important if you want to sit with your family… or not, whatever!). Don't forget about the excess baggage fee on the return leg of your holiday, which can catch you off guard if you've bought too many souvenirs.
Hidden costs in your payment methods
Much less obvious hidden holiday fees are credit and debit card fees. Many people do not realize that when using their money to travel outside the UK, they may have to pay a fee when buying things with a debit or credit card, or when withdrawing cash from an ATM. Incredibly, about 56% of travelers don't actually know how much a debit card provider is charging them.
Fees vary by provider, but a typical debit card transaction fee can range from 2.79% to 2.99%. So for every €100 you spend on a trip to the EU, you pay an additional €2.79-2.99 (approximately £2.39-2.56 as of February 12, 2022). It will soon add up when you're away!
If you make a purchase with a debit or credit card, you are often given the choice of paying in your local currency or in pounds sterling. Since we use pounds every day, it's more convenient to have the value expressed in pounds because we know what the equivalent value of the house will be. However, paying in pounds abroad can be more expensive, as the currency conversion takes place the moment you swipe or touch the card using Dynamic Currency Conversion (DCC).
Top tips to save money on vacation
With all the doom and gloom of the past few years due to Covid-19 and the cost of living crisis, we all need something to look forward to. Holidays abroad may just be the ticket. So, we have some tips and tricks to help you stay on budget.
Before you leave
Book your airport lounge in advance: Instead of paying for food and drinks at airport prices while you wait at the gate, check in at the airport lounge. Not only will you save money, but you will also be comfortable waiting somewhere.
Take care of reading materials in advance. We've all tried to kill time at the airport by buying a book or two to read on the plane. One way to save some money is to borrow a few books from your library or buy a couple from thrift stores or used book stores before you leave.
Book your parking in advance: the earlier you book your parking (especially at the airport!), the cheaper it will be.
During the trip
Use public transport: not only is it greener, it's often cheaper than renting a car, and in some places, like Luxembourg, public transport can even be free!
Don't rent a car at the airport: If you absolutely must use a car, you can avoid airport surcharges by first reaching the city using public transport and then picking up your rental car.
Be mindful of debit/credit card fees: make sure you understand your fees before you go. Better yet, use a travel debit card, such as the HSBC Global Money Account debit card, which has no fees for making payments or withdrawing cash abroad.
Always pay in local currency: The exchange rate is fixed by Visa or Mastercard at the time of payment, not DCC which applies when you pay in GBP and may incur additional conversion fees.
Withdraw only the cash you need: Since the fee is charged as a percentage of the amount withdrawn, the more you withdraw, the more you will be charged. Also, if you happen to have a surplus of foreign currency, you will have to exchange it when you return home, and you may be affected by lower rates and even higher fees.
Familiarize yourself with tipping habits: It's worth knowing the tipping culture at your destination so you don't accidentally tip too much.
Have a good trip!
When all is said and done, 2022 has been a little bleak at times and many of us have had to look at our spending in light of the cost of living crisis. However, we all need a little joy in life, and many of us choose to spend our annual holiday in the sun, albeit in a reduced form. Be aware of hidden vacation costs and follow our tips to enjoy an unforgettable vacation even on a tight budget!