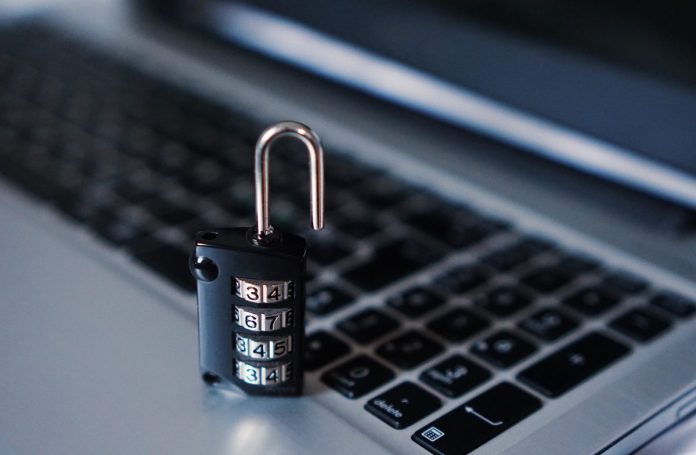 When you work from home, your main goal is to get the job done right and on time. We often forget about an important element of remote work: cyber security. Office workers usually don't need to worry about this as their company's IT department installs security systems. When you work from home, especially if you run your own business or are a freelancer, you are more likely to be on your own.
You need to be informed and put in place a few policies that will keep your device and your work safe.
Why is security important for remote workers?
AND report from Alliance Virtual Offices shows that cybercriminals primarily target domestic workers. Since the beginning of the COVID pandemic, the number of people working from home has increased significantly, and the number of cyberattacks has increased by 238%. A remote work environment is more vulnerable because it is away from a secure corporate network.
Those without an understanding of security risks can fall for phishing scams that often begin with a request to click on a harmless link that allows a virus to enter your system, which can often read and tamper with software and documents. You can also unknowingly expose sensitive login credentials to a public network. With a little knowledge and a few precautionary steps, you can greatly increase your cyber resilience. Let's start.
Top Security Threats and Risks for Remote Workers
The first step towards prevention is to be aware of all the different threats you may face while working from home:
Transmission of sensitive data over insecure channels such as files or email without encryption

Insecure home networks and insecure public Wi-Fi

Unsecured hardware, without quality cybersecurity programs that are properly updated

Phishing attacks, especially through offers from unknown "customers" that appear legitimate at first glance.

Hacking a webcam during video conferences
Now the question is: how can you prevent these threats?
8 tips for making remote work more secure
Install a security app and always keep it up to date
There is a popular belief that you don't need antivirus software on your computer, especially if it's a Mac. But when you use the device for work, you can not act casually. If your computer starts to run slowly or perform tasks that you didn't initiate, it might have a virus on it.
Malware protection is one of the most important steps towards a more secure remote work environment. Regular malware checks will take care of Mac virus cleaning as well as on a Windows PC and will prevent leakage of corporate data.
Use a VPN to access company systems
If you need access to corporate systems while you work, a virtual public network is a good idea. A VPN acts similarly to a firewall, extending a private network over a public network over an encrypted connection. Thanks to this, you can work securely using public hotspots.
A VPN prevents websites from discovering your real location. Your ISP will not be able to track your activity, and it will be difficult for hackers to intercept what you are doing.
Have a device strictly related to work
When you use the same device for work and pleasure, it affects more than just your productivity. By visiting all kinds of websites that are not necessary for your work, you provoke security risks. Your personal device may also be missing security apps and software updates. Also, passwords can be weak. Get a reliable computer, follow all security recommendations, and keep it strictly for work.
As for family members, you should always keep them away from your work devices!
Use a good password manager
Every account you use to work remotely needs a strong password. A good password manager will automatically generate a key that is hard to guess. Moreover, it will keep all your passwords safe. You will be able to access your login details with your fingerprint and/or a unique password (the only one you need to remember).
If you have a Mac, Apple Keychain is already installed on it. Other Options including Keeper, Bitwarden and Zoho Vault.
Securing Video Conferencing
Do you use Zoom or a similar video meeting app? The first thing you need to do is invest in a paid account. This will give you access to advanced security features. You should also create a waiting room that prevents the wrong people from accidentally joining an important call.
Go to settings! Make sure only the host can share their screen and lock the meeting as soon as it starts so no one can enter from that point on. Here's another important thing to keep in mind: the ID and password you use for Zoom meetings must be unique.
Ensuring secure online banking
Freelancers usually do not receive a regular salary on a certain day. They receive a random stream of money, depending on the timing of the completion of their project. Their customers pay through e-wallets or use online banking to transfer money. A security breach in your online banking platforms is the last thing you want.
Manage your funds with accredited services and software and never share your login details with anyone! You can add an extra layer of security by changing your passwords from time to time.
Strengthen the security of your Wi-Fi network
When you work from home, the first thing you should do is change your network password. You can do this by entering the address "192.168.1.1" into your browser's address bar. Your password should be hard to guess and you should always change it after sharing it with guests.
Network encryption is also important. You will need to access the security settings on the wireless network configuration page. There you will be able to choose from several security methods. WPA2 is the strongest and recommended.
Stick to secure email practices
Email is a popular medium for all kinds of malware, ransomware, and social engineering attacks. The first rule to remember is to never send sensitive data (such as passwords) in email messages. You should not open unexpected attachments, as they may contain viruses. When you open a message from an unknown sender and it contains a link, don't click on it!
Review
Remote workers need to be constantly aware of security threats. However, you don't have to become obsessed or paranoid. All it takes is a few simple tricks that can prevent malware, phishing attacks, or data exposure. If you haven't installed a security app and VPN service yet, you can start here!