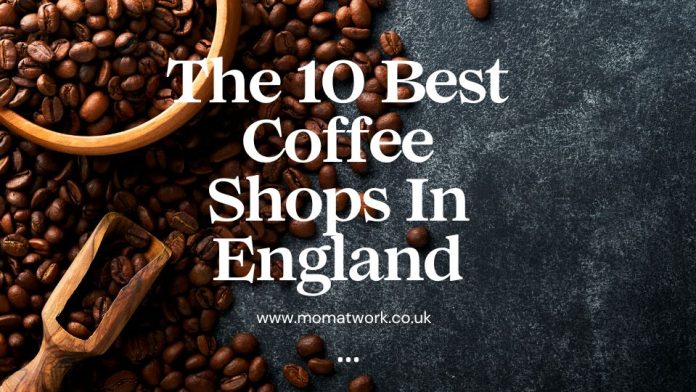 With the rise of a new wave of coffee culture in the United Kingdom, we are thrilled to present a list of the finest coffee shops in England that are an absolute must-visit. We have the top 10 coffee shops in England.
Our focus primarily revolves around highlighting small independent coffee shops that have surpassed expectations by introducing novel flavors and innovative techniques to their local communities. These establishments and individuals exhibit an unwavering passion for coffee, evident in their meticulous sourcing, roasting, and serving processes.
However, we acknowledge that there may still be extraordinary coffee spots that have eluded our radar. We encourage you to share your favorite coffee destinations, as there can never be too many exceptional coffee experiences!
1. Society Cafe – Oxford

Society Café, situated in the bustling center of Oxford city, is a remarkable independent specialty coffee shop. At its core, Society Café is dedicated to crafting exceptional coffee that originates from the finest coffee farms across the globe, with an added touch of perfection through collaboration with top-notch roasters.
This coffee haven is unwavering in its commitment to sourcing beans directly from the most esteemed coffee-producing farms worldwide. By establishing direct relationships with these farms, Society Café ensures that their customers experience the pinnacle of coffee quality. The beans are then entrusted to the expertise of world-class roasters, who bring out the best flavors and aromas through their meticulous roasting techniques.
Society Café's unwavering pursuit of excellence in every cup sets them apart. The result is an unparalleled coffee experience that captivates the senses and leaves patrons craving more.
2. Laynes Espresso – Leeds

Since 2011, Laynes has been delighting the residents of Leeds with its exceptional coffee offerings. Positioned as an espresso bar at its core, Laynes is conveniently located near Leeds Train Station, making it a go-to destination for countless commuters who rely on them for their daily dose of consistently superb coffee.
With a firm dedication to their craft, Laynes has perfected the art of creating remarkable coffee drinks. From expertly crafted espressos to a wide array of specialty beverages, they have established themselves as a trusted purveyor of high-quality coffee in the bustling city of Leeds.
Laynes' commitment to delivering excellence in every cup is evident in the satisfaction of their loyal customers, who have come to depend on the consistent delivery of fantastic coffee. Whether you're grabbing a quick pick-me-up on your way to work or taking a moment to savor your coffee, Laynes ensures that each sip is a testament to their passion and expertise.
For coffee enthusiasts in Leeds, Laynes has become an integral part of their daily routine, providing a haven of exceptional coffee and a reliable source of caffeinated bliss.
3. South Coast Roast, Bournemouth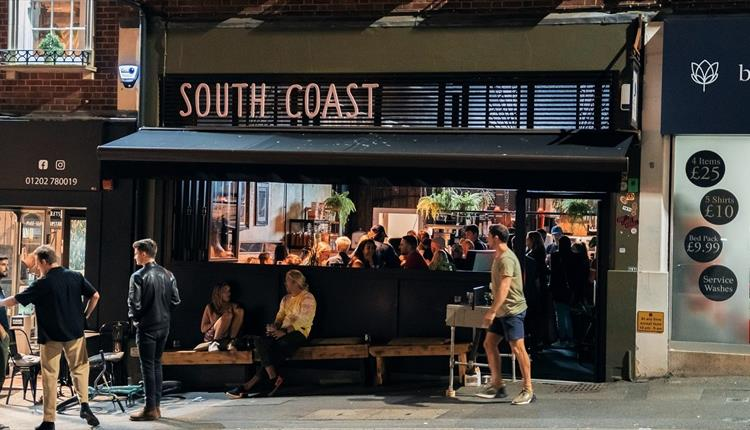 South Coast Roast, They source the majority of their coffee from Bad Hand Coffee, a local company situated in Bournemouth. In addition to this partnership, they collaborate with various independent roasteries across the United Kingdom to procure delectable coffee beans. This enables them to provide their customers with a range of unique and enticing options, including guest espresso and batch-brew coffees. So, when you kickstart your day, you can enjoy a delightful and slightly more adventurous coffee experience.
4. Origin Coffee Roasters – Porthleven, Cornwall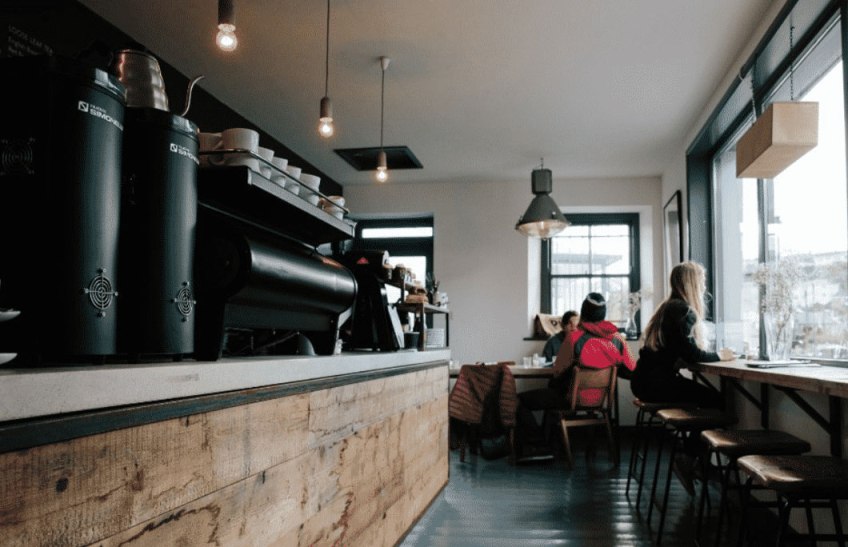 Origin Coffee Roasters, With a total of three locations in Cornwall and four in London, Origin stores in the southern region are conveniently accessible no matter where you find yourself. However, our standout recommendation is their charming cafe nestled in the picturesque fishing town of Porthleven. Located at Harbour Head, this delightful establishment offers the perfect setting to indulge in their monthly selection of single origin feature coffees while immersing yourself in the scenic maritime views.
Origin takes great pride in curating a rotating lineup of exceptional single origin coffees, showcasing the diverse flavors and characteristics of coffee beans sourced from different regions around the world. This dedication to highlighting the unique qualities of each origin is evident in their carefully crafted brews, allowing coffee enthusiasts to embark on a sensory journey with every cup.
But it's not just the outstanding coffee that makes this cafe a standout. The idyllic location in Porthleven adds an extra layer of charm to the experience. Immerse yourself in the coastal ambiance as you sip your expertly prepared coffee and take in the mesmerizing views of the harbor. Whether you're a local resident or a visitor to Cornwall, this cafe offers a serene escape where you can unwind and appreciate the beauty of the maritime surroundings.
In summary, Origin's Porthleven cafe at Harbour Head is a must-visit destination for coffee lovers seeking an extraordinary experience. From their monthly selection of single origin feature coffees to the captivating maritime views, this charming cafe offers the perfect combination of exceptional brews and a serene coastal atmosphere.
5. Foxes Café Lounge – Carlisle, Cumbria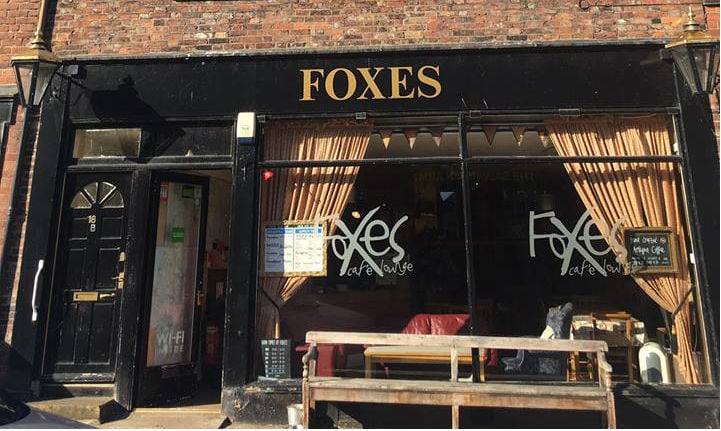 Foxes Cafe, owned by the Two best friends Bruce and Luke, is a warm and inviting coffee shop that exudes genuine friendliness. What sets them apart is their hands-on approach to the coffee-making process, as they personally roast the beans themselves. The result? Exceptional coffee that not only delights their customers but has also earned them the reputation of being a trusted coffee supplier to numerous stores in Cumbria and beyond.
At Foxes Cafe, ethical sourcing is at the heart of their coffee selection. They meticulously choose beans that have been sourced responsibly, ensuring that the entire supply chain upholds high standards of sustainability and fairness. This commitment to ethical practices resonates in each sip, as you can taste the care and integrity that goes into every cup.
One standout recommendation from their menu is the Rwanda Single Origin. Prepare your taste buds for an explosion of flavors as you indulge in this delightful brew. With its distinct character and captivating profile, the Rwanda Single Origin is sure to leave a lasting impression on coffee connoisseurs seeking an exciting and memorable flavor experience.
Whether you're a local resident or a visitor to their charming establishment, Foxes Cafe promises an exceptional coffee journey that combines the warmth of their hospitality with the excellence of their self-roasted beans. It's a destination where passion meets craftsmanship, resulting in a truly satisfying and flavorful coffee experience.
6. Bold Street Coffee – Liverpool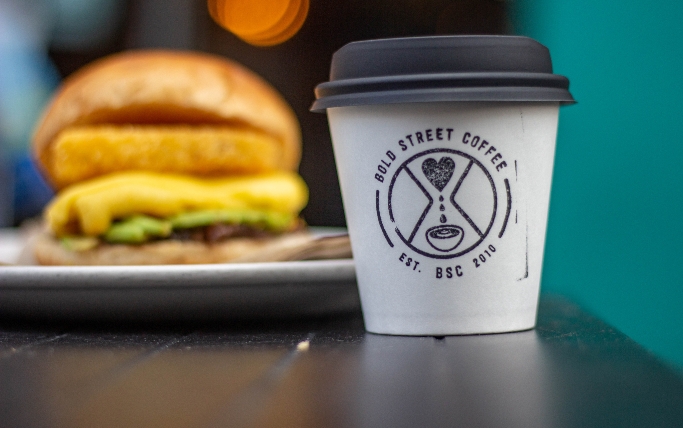 Bold Street Coffee After facing temporary relocation due to landlord issues, this award-winning coffee shop has finally found its rightful place in Liverpool once again. With their triumphant return, they are ready to serve their signature, delightfully rich coffees, delectable treats, and, of course, their infectious good vibes. Missing out on this remarkable spot is simply not an option.
The coffee shop's accolades are a testament to the exceptional quality they consistently deliver. Their coffees are crafted with meticulous care, ensuring each sip is an indulgence in richness and flavor. From expertly pulled espressos to perfectly brewed pour-overs, every coffee lover's palate is catered to.
In addition to their remarkable coffee offerings, the treats available at this establishment are equally tempting. From freshly baked pastries to mouthwatering cakes, there's something to satisfy every sweet craving. Pair your delectable treat with a perfectly brewed cup of coffee for an unforgettable combination of flavors.
Beyond the culinary delights, the atmosphere of this coffee shop is brimming with positive energy. The good vibes that radiate from every corner create a welcoming and uplifting environment that adds an extra layer of enjoyment to your visit.
Ensure you make the most of your time in Liverpool by not missing out on this exceptional coffee shop. Their return signifies a triumphant homecoming, and their dedication to delivering delicious beverages, delectable treats, and an atmosphere that exudes positivity guarantees an experience that is nothing short of extraordinary.
7. The Scandinavian Coffee Pod – Cheltenham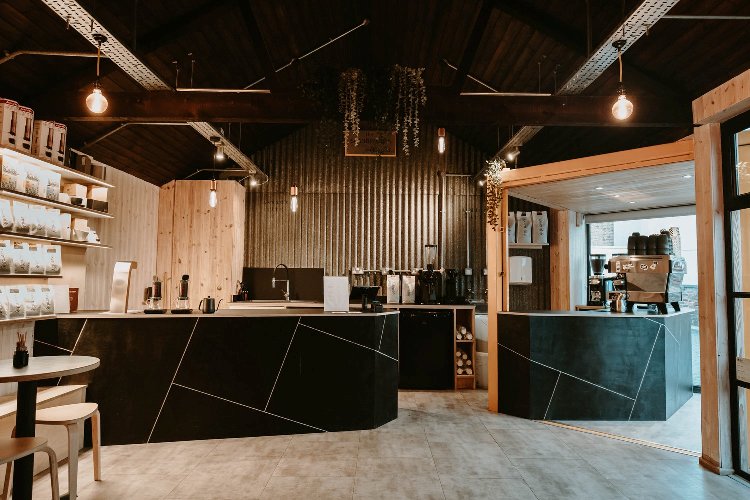 The Scandinavian Coffee Pod Located in the vibrant heart of Cheltenham, you'll find a stylish coffee pod that is dedicated to ethically sourcing and thoughtfully selecting seasonal coffee beans from the world's most exceptional farms. Their commitment to responsible sourcing ensures that each cup of coffee is a testament to sustainability and quality. To further elevate the experience, the beans are meticulously roasted right next door, allowing for a truly fresh and flavorful brew.
When it comes to enjoying their exquisite coffee, you have the option to choose between two delightful methods: espresso or V60 filter. If you're seeking a bold and concentrated experience, the espresso option will captivate your taste buds with its rich flavors and velvety texture. On the other hand, the V60 filter option offers a lighter and more nuanced profile, allowing the unique characteristics of the beans to shine through. Whichever option you choose, you can rest assured that your coffee journey will be a remarkable one.
This coffee pod not only offers an exceptional beverage but also serves as a hub of style and sophistication. From its sleek design to the inviting ambiance, every aspect has been carefully curated to create an atmosphere that enhances your coffee-drinking experience. Whether you're seeking a quick pick-me-up or a moment of tranquility, this coffee pod provides a haven where you can immerse yourself in the world of carefully crafted coffee.
If you find yourself in Cheltenham, don't miss the opportunity to visit this stylish coffee pod. Embrace the ethically sourced beans, the expertly roasted flavors, and the choice between espresso or V60 filter brewing methods. It's an invitation to savor the finest coffee and appreciate the passion and craftsmanship that goes into every cup.
8. Prufrock Café – London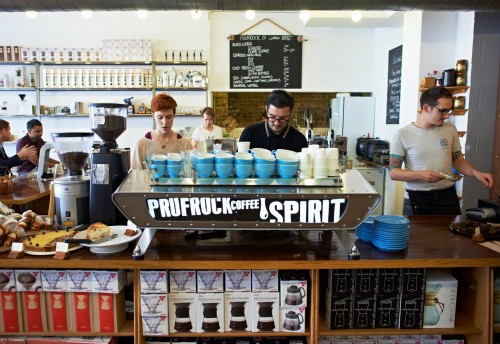 Prufrock Café, located in the heart of Central London, is a revered destination that truly delights with its artisanal coffee and delectable seasonal food offerings. A visit to this establishment is an absolute treat for the senses.
When it comes to coffee, Prufrock's selection is extensive and impressive. They proudly serve a wide range of beans, including renowned Square Mile Coffee, as well as featuring an array of beloved guest roasters from all corners of Europe. Prepare to embark on a flavorful journey as you explore offerings from esteemed roasters such as Five Elephant, Koppi Coffee, Coffee Collective, and Drop Coffee. Each cup is a testament to the expertise and dedication that goes into sourcing and brewing exceptional coffees.
Beyond the exceptional coffee, Prufrock's reputation as one of the best coffee shops in England is well-deserved. Their commitment to quality extends to their seasonal food offerings, ensuring that every bite is a delight. From flavorful brunch dishes to mouthwatering treats, their menu is thoughtfully crafted to complement the exceptional coffee experience.
Stepping into Prufrock Cafe is like entering a haven for coffee enthusiasts. The ambiance is inviting, the service is attentive, and the attention to detail is evident in every aspect. It's a place where you can indulge in the finest coffees, explore new flavors, and savor the culinary delights on offer.
If you're seeking an extraordinary coffee experience in England, Prufrock Cafe undoubtedly deserves a spot on your list. From their diverse selection of beans to their dedication to quality and craftsmanship, it is an establishment that consistently delivers excellence.
9. Wayland's Yard – Worchester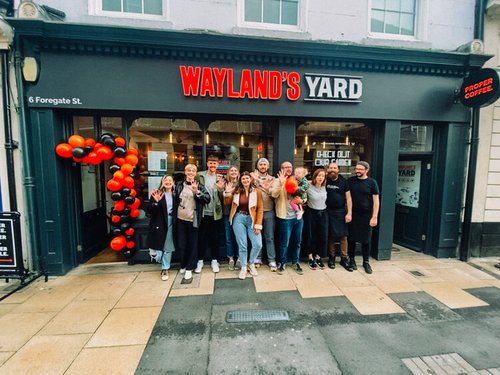 Wayland's Yard, While they have expanded to a second location in Birmingham, our heart still belongs to the original Worcester venue. This charming spot is the epitome of perfection, whether you're gathering with friends for a delightful brunch, enjoying a quick and satisfying cappuccino in the inviting Yard, or seeking a collaborative space to work on your latest project alongside like-minded individuals in the cozy alley.
The Worcester original holds a special place in the hearts of locals and visitors alike. Its welcoming atmosphere sets the stage for unforgettable moments shared with friends over a scrumptious brunch. The menu is thoughtfully curated, offering an array of delectable options that cater to every palate. From savory dishes to mouthwatering sweet treats, there's something to satisfy every craving.
For those seeking a moment of tranquility or a quick caffeine boost, the Yard provides a serene escape. Savor the rich flavors of their carefully prepared cappuccinos while basking in the tranquil ambiance. It's the perfect place to recharge and indulge in the simple pleasure of a well-crafted coffee.
Additionally, the alley within the Worcester original venue offers a unique and inspiring space for individuals to collaborate and work on their projects. Surrounded by like-minded individuals, you'll find the perfect environment to fuel creativity and foster productivity. It's a haven where ideas come to life and connections are forged.
While the second location in Birmingham may be a testament to their success, the original Worcester venue holds a special charm that continues to captivate visitors. From brunch gatherings to moments of solitude and collaborative endeavors, this beloved spot offers an experience that is both inviting and inspiring.
10. Bould Brothers Coffee – Cambridge
Bould Brothers Coffee, Bould Brothers Coffee has an unwavering passion for the marvelous world of coffee. Their commitment to excellence shines through in every aspect of their craft. They go above and beyond to ensure that each cup is a true sensory delight.
One remarkable aspect of Bould Brothers Coffee is their dedication to offering a dynamic coffee menu that changes throughout the year. They understand that the flavor profiles of coffee beans vary with the seasons, and they embrace this by curating a selection that highlights what is tasting best at any given time. This ensures that you can always expect a fresh and exciting experience with each visit.
In their pursuit of perfection, Bould Brothers Coffee pays meticulous attention to the quality of their water. They go the extra mile by double filtering their water, ensuring that it is pristine and free from impurities. This dedication to water quality contributes to the overall excellence of their brews, allowing the nuanced flavors of the coffee beans to shine through.
Another notable aspect of their commitment to quality is their use of organic milk. By choosing organic milk, Bould Brothers Coffee ensures that the milk used in their creations meets high standards of quality and sustainability. This conscious choice adds an extra layer of richness and wholesomeness to their coffee offerings.
When you visit Bould Brothers Coffee, you can rest assured that you are stepping into a realm where passion, quality, and attention to detail reign supreme. From their ever-changing selection of coffees based on the season to their commitment to using only the finest ingredients, every sip tells a story of dedication and love for the craft.