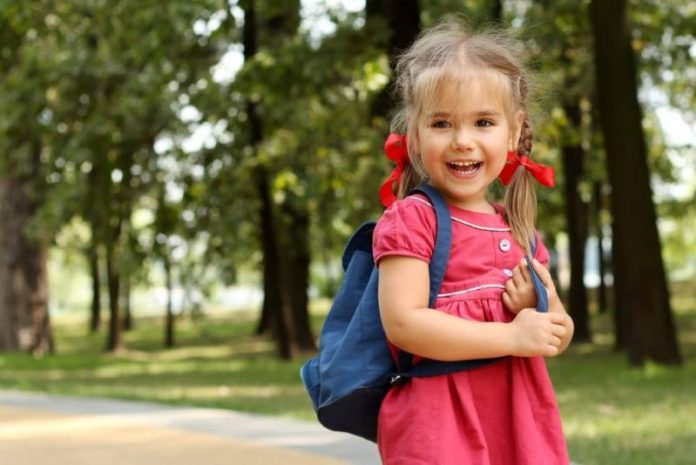 Best Back To School Traditions to Try Now
School is just around the corner now! Are you ready?
The first days of school are a transition in so many ways! The kids are faced with more structure and routines, academic work, and new friends and teachers.
This time of year is both exciting and nerve-racking for them!
Fortunately, as parents, we can introduce a few back-to-school family traditions. These simple activities do SO MUCH to get them ready and looking forward to this special time.
30 Fun Back To School Family Traditions
1. BACK TO SCHOOL BREAKFAST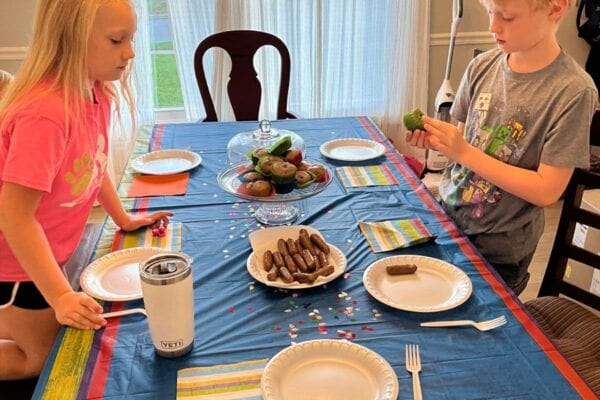 First, a fun breakfast on the first day of school is a favorite because it's an easy way to amp up the excitement. And breakfast can be as simple or elaborate as you want!
At our house, the kids come down to a simply decorated dining room, and we eat muffins and eggs for breakfast together before we separate.
2. WORDS OF ENCOURAGEMENT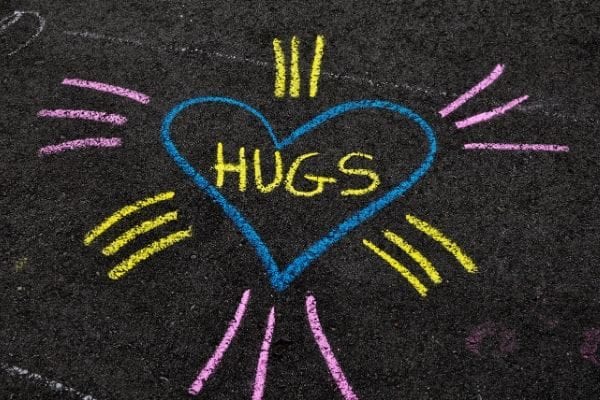 What a sweet surprise for the kids to find words of encouragement before their first day of school!
Write with sidewalk chalk on the driveway, with a dry-erase marker on their bathroom mirror, or just leave little post-it notes around the house.
This is an especially memorable tradition if your child's love language is words of affirmation!
Here are some simple ideas you can write anywhere to give your kids a little pep talk for the first day!
I love you!
Have a great first day!
You make me smile!
Relax and have fun today!
Just try your best!
Happy first day!
You'll do great!
I'm excited to see what you do!
I believe in you!
I'm proud of you!
You're so brave!
You can do anything you put your mind to!
And if they're too little to read, draw sweet pictures for them and tell them these things.
3. SOMETHING TO KEEP WITH THEM
The first day of school can be scary for kids, but we can help with those fears!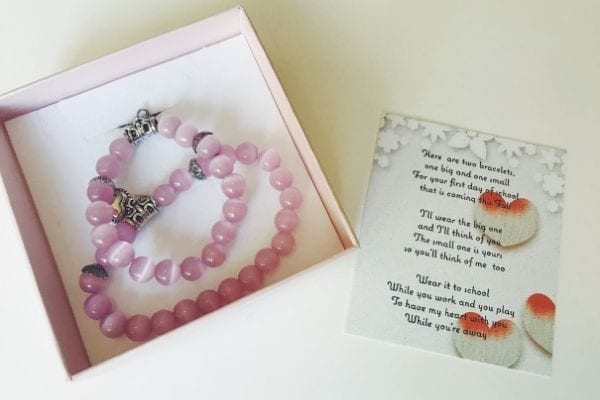 For girls, mommy and me bracelets help them feel as though mom is close. We tried them out at our house last year, and they were a HUGE hit.
For boys, a "special" rock from you can be put in their pocket for the first day for an extra measure of comfort.
Boys aren't as expressive so, with my son, we also have a special handshake squeeze that we made years ago. Whenever we want to say "I love you" or give comfort, we do the squeeze. I even tried to teach it to my daughter once, and he got pretty upset. So, it's just between us!
4. BACK TO SCHOOL PICTURES WITH A SIGN
Of course, fun back-to-school traditions have to include photos! Pinterest has so many adorable signs to use for first-day pictures!
5. CLOSE SUMMER OUT WITH A BANG
What do you have left on the summer bucket list? Do something special on the last day of summer!
We usually close out summer with a family water gunfight. It's one of their favorite activities because we all participate, and of course, they get wet!
6. DO A SPECIAL MEAL OR SNACK AFTER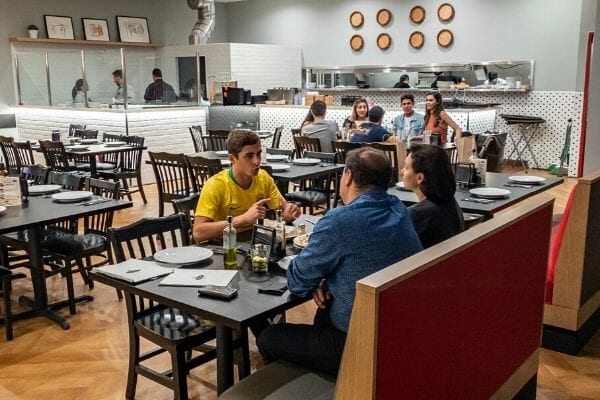 After that first day, get some dedicated family time in during the afternoon or evening. Discuss how the kids' day went, what goals they have for the year, and what they liked or didn't.
One of our back-to-school family traditions is to have dinner out that first night. It's a fun treat to go out to eat, and the kids have fun telling us about their day.
Plus, if you repeatedly go to the same place, it's something else they can get excited about when thinking about back to school.
7. READ A BACK TO SCHOOL BOOK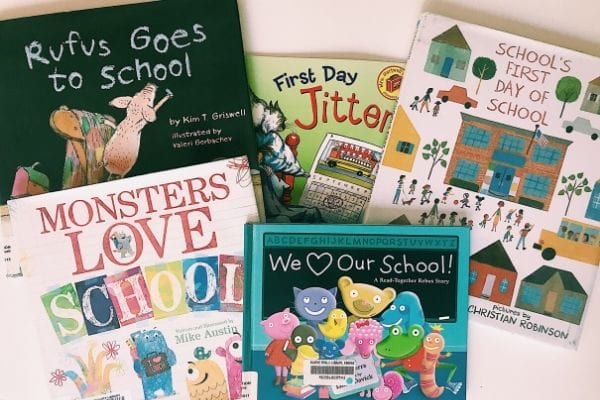 Next, books are a fantastic way to get kids excited about the start of school! These books help with the uncertainty kids feel and ease them into the school transition with teachers and friends.
8. MAKE LUNCH SPECIAL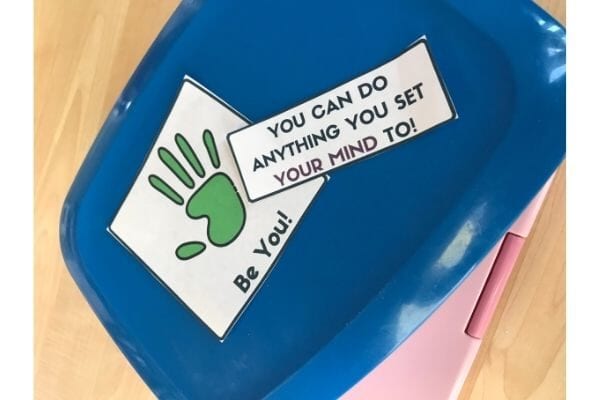 Include a special treat in the first school lunch or slip in an "I love you" note to let them know you're thinking about them.
Give them "as is" or add a little of your own writing to make them extra special!
9. ENJOY QUIET WITH ANOTHER PARENT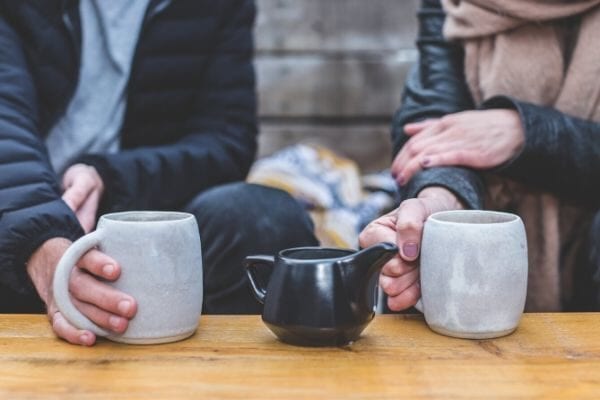 This one is for the adults! 🙂
After the kids are in school, get together with some friends or your spouse and celebrate that school is back in session!
Enjoy a peaceful cup of coffee together and reminisce about change and growth.
10. BACK TO SCHOOL TRADITIONS: GET A GIANT T-SHIRT
This cute tradition starts when they're young!
Buy an adult t-shirt and get their class year put on the front. Each year have your child wear it for school pictures and watch how he or she grows into it! This one could make you cry!
11. CREATE A BACK TO SCHOOL BOX OR PAGE
Next, make a sweet box with an all-about-me worksheet (pic above) or an interview of the child. You can also add favorite summer artwork or activities that they love. Then, bury it in a special spot and dig it up next summer (or when they're 18).
Alternatively, just keep the box around and add a little to it every year.
This is a delightful way to see how they develop and their tastes change throughout the years! It's also fun for the kids to be aware of their growth.
12. DO A SCHOOL SUPPLY SHOPPING SPREE
Turn back-to-school shopping into a fun tradition by setting aside a dedicated day to explore stores. Take a mid-day break for a fun lunch out!
13. THROW A BACK-TO-SCHOOL FASHION SHOW
Do you remember how exciting it was to get new clothes before the first day of school?
Help your kids celebrate by organizing a fashion show at home. Your child can showcase their new gear and model different outfits for you.
14. FIRST DAY OF SCHOOL TREAT
Set up your own DIY ice cream bar for a fun treat or bake your special "back to school" bars for a first-day snack they can look forward to every year.
15. DANCE IT OUT
Turn up the music and have a mini dance party in the morning before school. You'll start your school year full of joy, and give kids an outlet for their anxious energy.
More Back to School Traditions: Get Kids Ready to Learn
These fun back-to-school traditions help kids get into the mindset of learning. They also help your household set up for a busy fall.
16. SET NEW GOALS
After dinner, reflect on last year's school year. Celebrate those accomplishments and then discuss what your kids would love to learn and improve this year. Make great SMART goals that help kids feel empowered.
You can also make a kids vision board to get them inspired and motivated.
17. COUNTDOWN TO THE FIRST DAY
For younger kids, it is fun to start a countdown calendar a few weeks before school begins. You will create anticipation and excitement with each day that draws closer.
This is one of the best back-to-school traditions for kids who have the first-day jitters too!
18. CREATE A STUDY SPACE
Designate a study space at home with your child. Point out to them where they can find the school supplies, and even let them decorate it with organizational tools. They'll be excited to use it once school starts!
19. GO ON A LIBRARY ADVENTURE
Make a trip to the local library a back-to-school tradition. Your child can pick new books to be their very first set for the beginning of the school year. (Or grab those back-to-school books above!)
20. THROW A HOMEWORK HELPER PARTY
This one is a unique way to emphasize learning!
On the first night of homework, invite friends over or set up your own at-home "homework party." Provide snacks and have kids help each other or discuss what their working on.
21. SET UP A NEW SCHOOL ROUTINE
Change is in the air before the school year starts. In my home, we love using this time to set new expectations and establish a daily routine that works best for all of us. We notice a huge difference once everyone knows what they should be doing every day.
22. HAVE A FAMILY FREEZER MEAL PARTY
Next, take a day before the start of the year to prep healthy lunches and dinners that go in the freezer. If you work together, you'll be teaching your kids life skills and get quality time together too.
Plus, you'll be SO glad when you get into the busy fall season every year.
See these great freezer meal ideas.
Best Back to School Traditions For Teens
Finally, this section works for everyone, but is especially helpful for your older kids!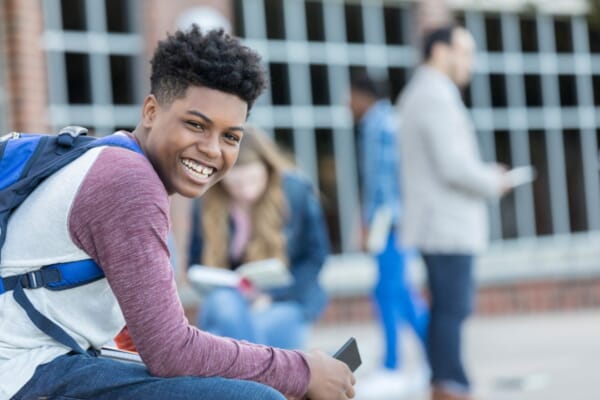 23. HELP TEENS DECORATE THEIR LOCKER
Use arts and crafts to make cool things for their locker. Later, they can use their unique designs to make their locker more personal and homey.
24. BACK TO SCHOOL MOVIE NIGHT TRADITIONS
Each year, pick a new inspiring teens movie that makes them want to reach for the stars. After, discuss their goals and dreams for the school year.
*Or choose one night to movie marathon your family's favorite!
25. DO A BACK TO SCHOOL CHARITY DRIVE OR VOLUNTEER
While going back-to-school shopping is fun, it's also great to help older kids think beyond themselves. Teach them about giving back by organizing a school supplies charity drive or donating to one that already exists.
26. SCHOOL YEAR BUCKET LIST
Talk as a family and create a bucket list of activities your kids want to achieve during the next school year. Then, check them off one by one as they accomplish them! What a satisfying feeling!
27. HAVE AN ADVENTURE DAY
Plan an exciting day trip with your teen to a nearby attraction in your city. It could be a hiking adventure in nature, an amusement park, or a museum you'd all love. Setting aside one day before the hustle and grind will be something you cherish for years to come.
28. DO A DIY ROOM MAKEOVER
Help your teen revamp their personal space. Paint walls, rearrange furniture, add decor, and organize so that your teen can express their style. It's also a great way to create a comfortable study spot in their room.
29. SET UP A MINDFULNESS PRACTICE
Teens are bombarded with tests, friendship strifes, and activities. To help them deal with the pressures of growing up, help them set up a routine that supports their wellbeing. Talk about helpful breathing practices, do yoga together, set up a walk schedule, or show them how to journal.
If they choose just one of these things to put into their daily routine, they'll feel more centered and calm all year long.
30. PUT A SURPRISE IN THEIR BACKPACK
Finally, teens don't appreciate public displays of affection anymore. But they will appreciate a gas card in their backpack before the first day of school. Or their favorite candy bar. Or even an encouraging note.
It can be small, but it reminds your teen that you're thinking of them even when they are away.