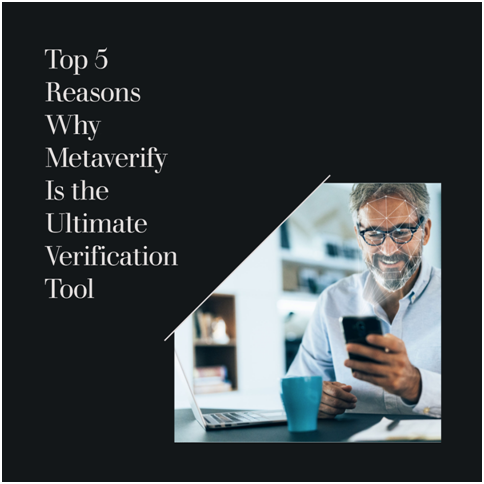 With thousands of content uploaded on the internet every day, it's possible for you to either be unnoticed, get ignored, or be misrepresented. You could easily lose your identity or be impersonated. Apart from impersonation, your visibility can equally diminish.
Before now, there had been cases of information purportedly sent by someone, particularly an influencer, from their Instagram, Twitter, or Facebook account, but it turned out to be either fake or not from the supposed sender.
This has created another set of challenges for social media users. There was the need to verify or authenticate a user's account. This is why account verification is crucial to social media usage.
What Is Meta Verified or Meta Verification?
Meta verification is a powerful subscription tool that helps account users monitor, master, and verify their social media accounts. It's designed to help notable businesses and influential individuals improve their online presence.
For now, the features of Meta Verify are limited and unavailable to every part of the world. Content creators, social media influencers, and top government personalities require account verification to avoid impersonation.
Benefits Of Meta Verify
For social media influencers, it's a prestigious thing to have a Metaverify badge. A Meta verified profile enjoys such benefits as having access to exciting new features whenever they're available and access to exclusive Stickers in your Instagram Stories.
5 Reasons Why Metaverify Is The Ultimate Verification Tool
There are various reasons why Meta Verification is essential and the ultimate tool for your account verification. Check out these amazing facts about Meta Verify.
1. It Increases Reach And Visibility
Meta Verify is a formidable tool designed to help businesses and brands boost their online presence and reach a wide range of audiences.
Online visibility is key to business growth. Without extended reach, it will be difficult for businesses to make impressive showing online.
With sophisticated online features, website owners can optimize their websites for search engines and increase their visibility.
Apart from showing a reasonable online presence, Metaverify also helps you take control of your brand's image.
It identifies inconsistencies and content at variance with your content so that your brand enjoys the hard-earned reputation and image it acquired over time.
Above all, it helps businesses improve their online performance. Your business can improve its online performance with tools such as website optimization, competitor analysis, keyword research, etc.
2. You Get A Verified Badge
Account verification is essential to protect your account from online incursions by unauthorized users. Authentication or verification badges usually identify top influencers, celebrities, important personalities, and top brands.
You can get account authentication upon subscription by providing a government-owned ID card. Once this is settled, you get a blue badge to identify you as the authentic owner of the account.
Meta Verify offers a wide range of features that enable account optimization. A blue badge check indicates that your account has been verified and is authentic. This means that any post emanating from that account is authentic.
3. It Enables Persuasive Writing
Persuasive writing is crucial to the performance of a website. Tonality is one of the key features Meta Verify uses to determine the tone of your content to make it more persuasive and engaging.
This will help you take control of your online narrative by allowing you to express yourself the way you want.
Another important reason for using a meta-verification tool is that it helps businesses track emails to see how their audience receives them. This allows your business to adjust and strategize on how to craft your messages to make the desired impact on your customers, earn more clicks, establish authority, etc.
4. It Provides Account Monitoring
With many fake social media accounts targeted at influencers and VIPs, it's essential to constantly monitor your account to prevent fake accounts that usually pop up occasionally.
Similar or identical user accounts with little or insignificant alterations make it difficult to identify fake accounts. Even though Instagram frequently identifies and removes fake accounts, the danger still exists.
Despite removing many of these identified fake accounts, many still find their way to slip through influencers' accounts.
Meta Verify uses cutting-edge technology to monitor and block fake accounts and remove impersonators that attempt to utilize your account fraudulently.
5. It Offers Customer Support
One major reason for using the Meta Verification tool is its efficient customer support. Instagram and Facebook users can access instant help – help when needed, such as live chats, real-time customer support, and much more.
You can chat with a real audience and not faceless online users by accessing their customer support. This way, you're guaranteed the safety of your social media account.
Conclusion
With many fake accounts and frequent attempts at using identical accounts targeted at influencers, Meta Verification is undoubtedly a critical authentication tool to help checkmate these online intruders and make the social media space safe and healthy.
Though Metaverify is still undergoing a developmental process, it offers unique features that are still being tested. Most importantly, it remains the ultimate verification tool you can trust.