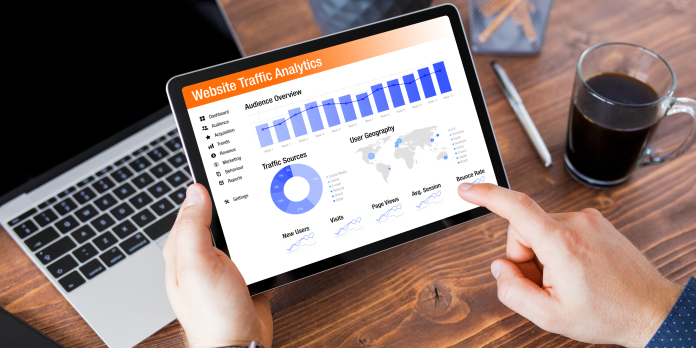 Do you want to increase your website traffic? If that's the case, then you're in the right place. For starters, doing this will help you gain more visibility and, in turn, greater brand awareness. But that may not be your main goal. Most probably your objective for increasing website traffic is to get new customers. That's what all businesses want right? To get more customers and generate conversions.
It's simple, if you want to become a successful business, the first thing to do is get more shoppers to your site.
However, this doesn't happen automatically; it requires time and effort. If it did, every business in the world would be profitable and well-known. Yet, it can be achieved, and there are various ways to reach this objective.
If you're looking to increase your website traffic, here are five tactics that you can implement within your marketing strategy.
1. Publish Regular Content  
Blog Posts 
Do you have an active blog section on your website? If you do, great! If you don't, here's why you should. You will be surprised by how many benefits arise from publishing relevant content regularly.
When potential and existing customers see you have a blog, it shows them that you are not a business that only thinks about profit. Instead, it shows that you want to inform and educate these individuals about your industry. This content will usually answer relevant questions that your audience might have about your sector. Therefore, having a blog can help you increase customer retention and improve your online identity.
Blog Posts Help You Increase Website Traffic 
Most importantly, blogs can bring more traffic to your website as you're increasing your audience to those who want to learn more about your industry. Indeed, search engines will position your website as a relevant answer to users' queries. This higher ranking can be facilitated by improving your blog's SEO with specific tools. Have you heard of Yoast SEO? This plugin will underline ways to optimise your blog post, taking into account meta titles and descriptions, alt text for images, readability, content structure, keywords and more.
Also, each blog post you publish is one more indexed page on your website, increasing your chances of appearing on search engine results pages!
Convert Visitors Into Leads 
Having a blog not only helps to increase website traffic but also to convert visitors into leads. With this type of content, you can add calls to actions that could interest your visitors, such as a free ebook or a discounted offer. You can also use inbound links to connect to other pages of your website so that the visitor will spend more time browsing and getting to know you better.
Brand awareness is the first step in a consumer's journey and without it, it is less likely to convert visitors into leads and leads into customers.
Guest Posts 
As we've seen, in house blogging is extremely important, but so is guest posting. By gaining backlinks, guest posting has become an efficient way to get more traffic to your website and increase online visibility.
Backlinks occur when a website links your content to its own. This action shows search engines that what you publish is useful and worthy of being read online. However, not any third party website will do. The best backlinks are from those that publish quality content and have a high domain authority. By finding these sites and gaining backlinks, search engines will become more aware of your value and thus improve your ranking on relevant keywords.
Not to mention that users reading content on the third-party website may be interested in the section your company was mentioned in, whether directly (mentioning your name) or indirectly through a hyperlink. This additional exposure is invaluable to increasing brand awareness and getting more users to your website.
2. Influencer Collaboration
If you're looking to increase your customer audience and are thinking of using paid marketing, influencers might be the right choice for you.
In the past 5 years, worldwide searches for "influencer marketing" have increased by over 415%. Also, the influencer marketing industry is predicted to have a compound annual growth rate of 30%, reaching $84.89 billion by 2028.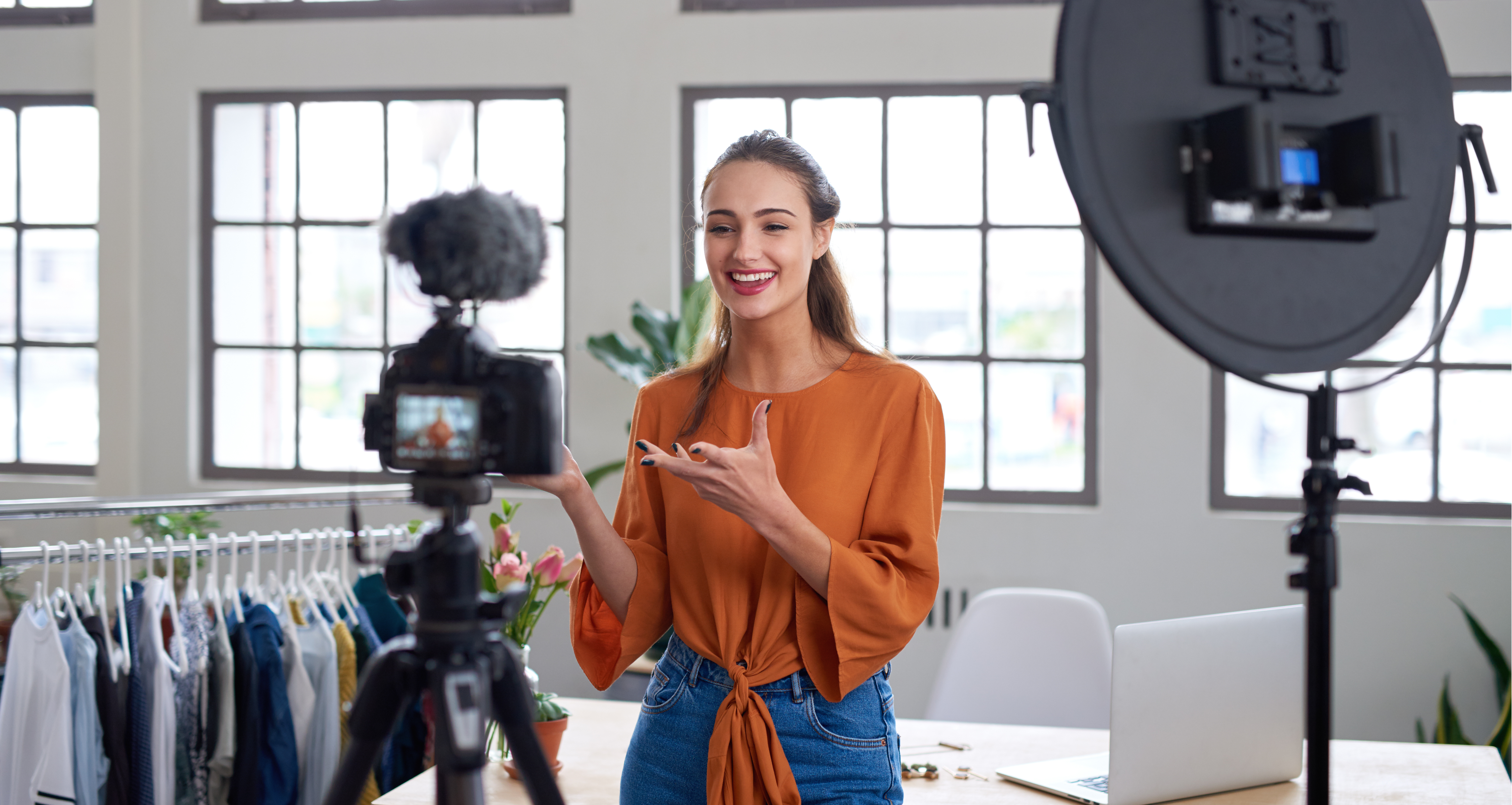 What Are the Benefits of Influencer Marketing?
You might have seen on Instagram influencers publicly talking about a product or service to their followers. Similarly, on YouTube, creators will spend a section of the video talking about their sponsor. You may have also noticed that some companies/sponsors offer the influencer followers a discount code to use at checkout to further push viewers to purchase (if the goal is to increase conversions).
Content creators are followed and admired by thousands and even millions of consumers who view their content regularly and will listen to what they have to say. They trust this person's opinion, and when an influencer says that something is of value, followers will believe it. In fact, many influencers will only partner with brands that are in tune with their interests or passions. Therefore, when the content creator recommends and advises followers to try something, many will perform the desired action. Indeed, around 80% of consumers have purchased something due to an influencer recommendation.
If you have the budget for it, this form of social proof is an extremely effective tool when looking to expand your audience reach and promote your offerings to potential customers.
It's a fact; content creators will help you improve your brand awareness and increase traffic to your site by talking to their followers about you and your offering.
3. Email Marketing 
If your goal is to increase website traffic, you don't always have to focus on potential customers. An easier way to get more traffic to your site is by targeting existing customers who already know your brand. By sending out emails and newsletters, you can inform these people about anything worth sharing.
Discounts
Are there any discounts that your customers might be interested in? Tell them about it in an email promoting this deal. Everyone loves a bargain, and more so when someone already loves what you offer.
Blog Posts 
Have you published any new blog posts lately? Your customers might want to read them. After all, if they shopped from you before, they could also be interested in topics related to your industry. So, promote it by email and add a button that will lead them to the latest article. This is a sure way to increase website traffic.
New Product Releases
As with discounts, your existing customers might want to be aware of new product releases. By letting your customers know what's new, not only will it generate more traffic to your website, but you'll get the chance to cross-sell and upsell to your existing customers.
Think about Apple. For over 45 years, this company has built a loyal customer base that keeps purchasing their products. To think that around 90% of people who bought an iPhone in the past, will stay with this company in the future. Once you're an Apple user, it's rare that you will want to change that.
Although we are not just talking about iPhones here.
Apple uses cross-selling and upselling to keep its customers coming back for more. We're talking about iPods, smartphone cases, keyboards, chargers and much more. Also, if someone has an old iPhone, iPad, Macbook or Apple watch, they might upgrade to a newer model.
Letting your customers know about new product releases will push them to learn more about these products and even make a purchase. These are actions they can do on your website.
4. Build a Community of Consumers  
Consumers want to feel part of something bigger; a community that shares similar passions and interests, a place where their voices are heard and their actions valued. Your business can become that place for potential and existing customers. If you do this, your relationship will strengthen, and so will your customer's lifetime value. This bond will also incentivise shoppers to talk about you to friends and family through word of mouth recommendations, making them your most valuable marketing asset. Through this, you will get more visits to your website, increasing traffic and online visibility.
If that's something you would like to incorporate into your business strategy, here are three ways to create that sense of community.
Schedule Activities and Events 
Activities and events are a great way to connect with your customers and build a sense of community. You could promote these within a designated page on your website or notify your customers through email or social posts. Ultimately, the marketing of these activities will get more traffic to your site.
No matter what you offer, the events you create must be in tune with your company and industry. For instance, if you're a sustainable swimwear business, you can promote monthly swims or beach cleans. Or, if your company is within the healthcare industry, you can schedule webinars that talk about essential health tips or innovations within your sector. Having regular activities and events that your customers can join will help solidify your relationship whilst bringing like-minded people together.
Let Them Be Part of Company Developments
People want their voices heard, and there's no better feeling than when someone takes your suggestion on board. That's why including your customers in decision-making processes will help solidify your bond, allowing them to become vital stakeholders within your company. It's about giving them a sense of purpose so they can feel like an integral part of the team.
So, whether you ask their advice on new product launches, the location of your next store or how to improve your website, let your customers voice their opinions.
Starbucks
One of the reasons Starbucks is so successful is because it constantly listens to customer feedback to help improve its products and services. Through that and its loyalty programmes, Starbucks has built an ever-growing loyal customer base, where consumers go back time and time again to purchase its goods.
After all, since these individuals are the ones buying from Starbucks, they have a clear idea of what they like and what they would like to see in the future.
For this reason, in 2008, the company launched My Starbucks Idea, a social crowdsourcing platform where customers could share ideas with the business and the rest of its community of ways to improve Starbucks' offerings.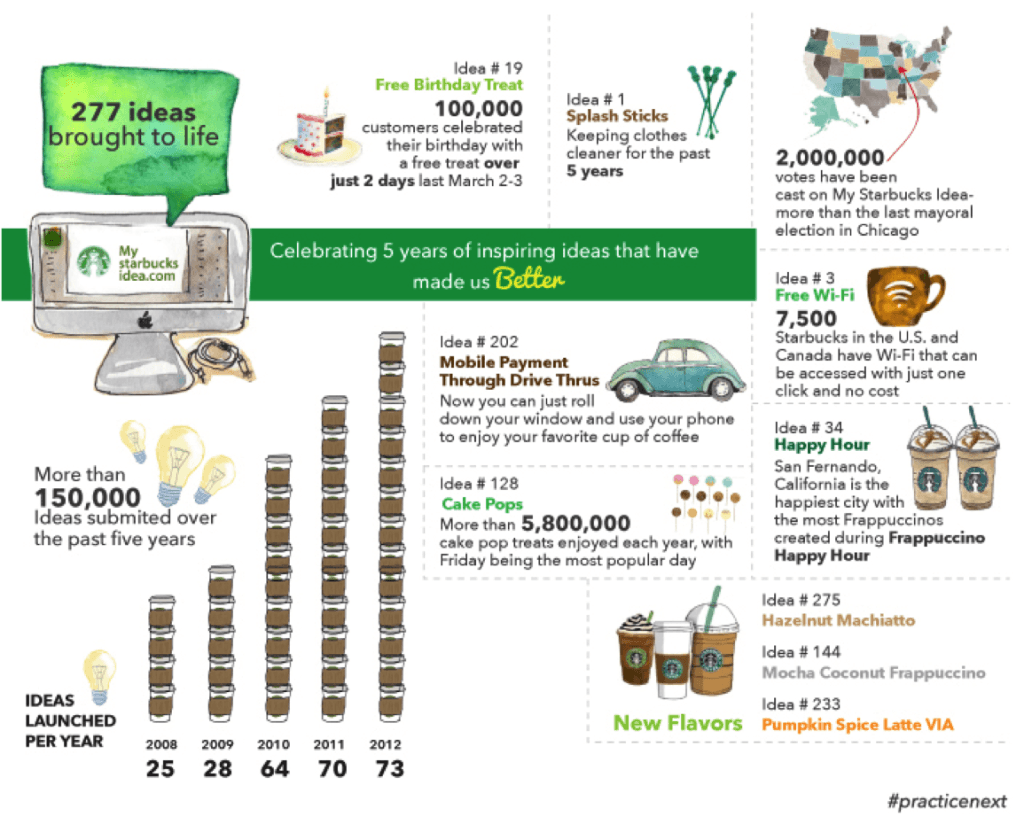 Although this crowdsourcing initiative is no longer available, Starbucks is still actively listening to what its customers have to say through its suggestion forms.
By doing this, the multinational coffeehouse company can constantly improve its offering whilst solidifying its customer community.
Focus On Customer Service 
You can't build a real relationship with those who shop from you without having excellent customer service.
First impressions count, especially when trying to gain new customers. Your website is a vital space to show your credibility and professionalism, but so is the way you interact with shoppers. If they have a query, they want you to answer it in a detailed manner; if they have a problem, they expect you to solve it, and if they praise your service or product, you should show your appreciation. Without doing so, you will lose customers and move further away from achieving that sense of community that can help you increase website traffic.
So, make sure to always reply to your customers, whether this is on your website, social media platforms or review sites where customers are giving feedback about their purchasing experience with you.
5. Social Media Marketing 
Organic

Did you know that over 70% of small to medium-sized businesses use social media to market themselves? It's really no surprise. Today it seems strange to find a business that doesn't have a social media presence and is not taking advantage of the most popular platforms like Facebook, Instagram and Twitter.
This begs the question; what exactly are the benefits of being on social media, and how can that help you increase website traffic?
Organic social media posting
Businesses use these platforms to inform their followers and market their offering. However, users don't primarily use social media as a buying platform but instead as a place where they can be entertained and informed. These platforms allow users to follow and message friends, family and acquaintances and share with these people events happening in their lives and topics they are passionate about.
For this reason, the best way to post on social media is the 70, 20 and 10 rule. 70% of the time, you should post about topics of interest to your followers that relate to your industry. These could be educational posts, published blog posts and more. They should offer value and brand recognition. 20% of the time it should focus on other people's posts, such as third-party page posts, news relating to your field, YouTube videos, humour and trending topics. Again, make sure to provide value. The final 10% can be used to market your products or services. These could include promotional offers, discounts and sales. However, keep the content conversational and make sure the post is not too salesy.
After all, the goal of organic social media is to build a community, connect with your followers and keep them coming back for more.
Why Should Users Follow Your Business Page?
You should ask yourself, why should users follow you? Why choose you instead of a competitor? Remind them of your worth regularly by publishing relevant and topical posts that will catch their attention. The more they get to know you and feel they belong in your community, the less likely they will look elsewhere.
Take Advantage of Your Business Profile Page
Social media platforms are also used to link to your website. Depending on what social media site you use, you can add CTA buttons or links to take your followers to your website. This is a direct route for those interested in your business and want to perform further actions. Through posts, users have learnt about who you are and what you offer, which will spark their interest and want to find out more by visiting your website.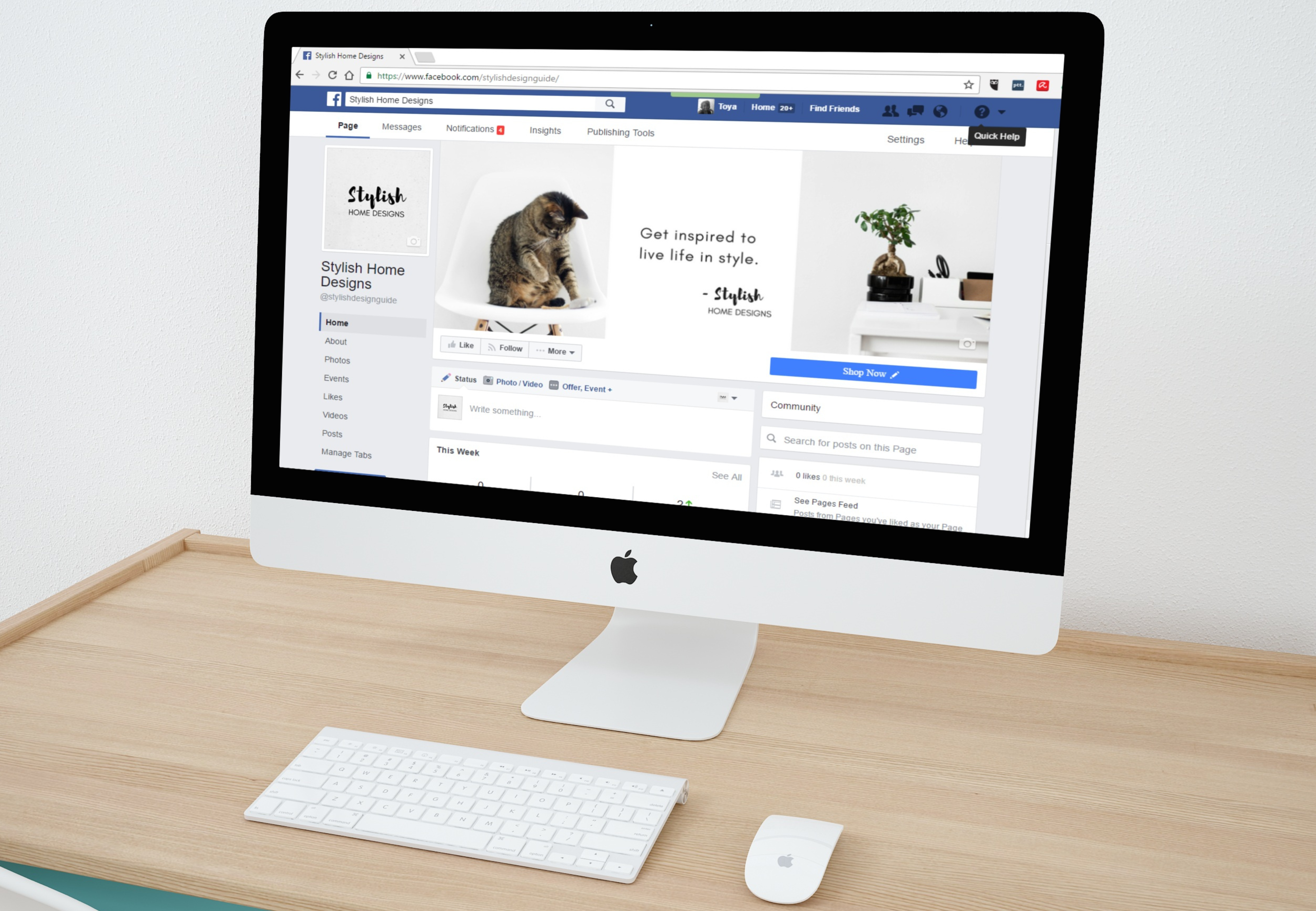 Paid 
As we've seen, organic posts are meant to educate, inform and entertain your followers. It's about building awareness and forming customer relationships. On the other hand, paid social media can be used for more direct marketing purposes. This is your chance to target a larger market segment through demographics, interests and behaviours. You can also create your campaigns based on the goals you want to achieve, whether it's brand awareness, lead generation, website traffic or conversions.
However, if you're targeting social media users who have never heard of you before, a longer funnel is usually needed.
Let's say your goal is to increase website traffic. Instead of creating a one step funnel, you might want to publish a few more campaign objectives to turn your cold audience into a warm one. Whether this is through brand awareness posts, a reach objective where you target as many users as possible or a video views goal to get them interested in your offering.
After that, you can retarget this audience with a traffic campaign, adding a Learn More button that will take them to your website.
The marketing options are endless when using social media ads. These platforms have become a great way to reach new audiences and achieve your marketing goals. Indeed, it's no wonder that so many businesses are taking advantage of it.
Psydro offers several tools to help businesses increase website traffic. Two of these are rich snippets and customisable profile pages.
Rich Snippets   
An effective way of improving your online visibility and increasing website traffic is through rich snippets.
When you sign up to Psydro, whether through our free or paid plans, you will gain a rich snippet on your business listing. So, instead of having a normal snippet with just a title, URL and description, you will have other important information such as your star rating and the number of reviews online.
This addition makes it easier for the user to find what they are looking for whilst helping you achieve extra traffic, improve your Google ranking and your credibility as a business.
As you can see from the image below, Psydro's rich snippet ranked first place when looking for a company's reviews, surpassing Facebook and other websites. Both Kew Electrical and Turquoise Blue Tattoo, two of Psydro's verified businesses, use this additional listing to become more visible online and get more people to their website.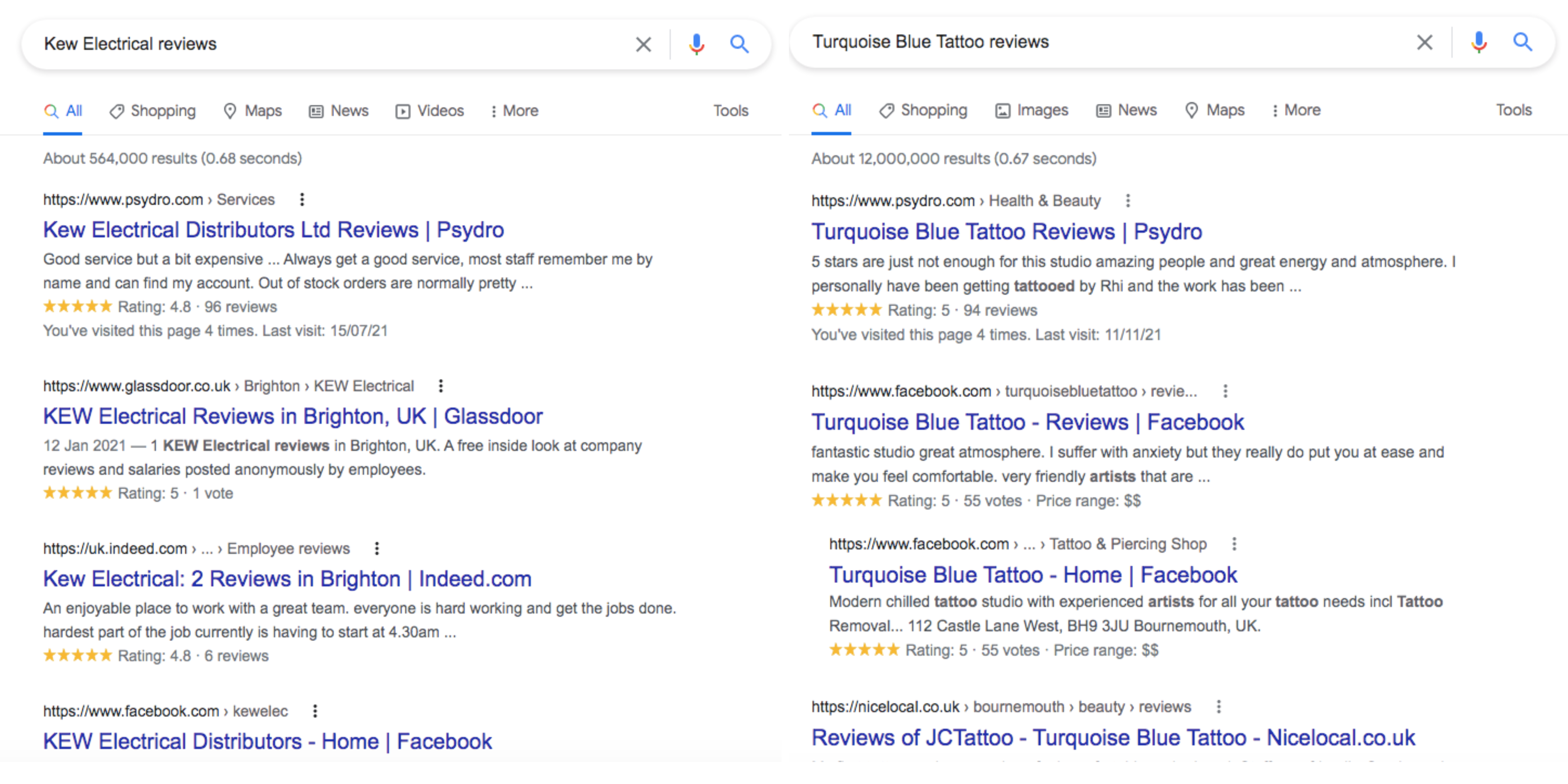 Customise Your Psydro Page 
You may be asking yourself, how are they gaining more website traffic when Psydro is a third party site?
When users click on the Psydro listing, they will be directed to the company's Psydro page. In there, they can view collected customer reviews and information about the business, including links to their website and social media profiles. So, through this page, potential leads can inform themselves about the company through the power of user-generated content which, in turn, can persuade them to visit the business's website.
Also, by customising this page, a company can make this profile look like an extension of their website through colours, branding, imagery and even content. First impressions count, and being able to stand out from the competition will ensure that consumers will remember who you are and act if they are interested in your offering.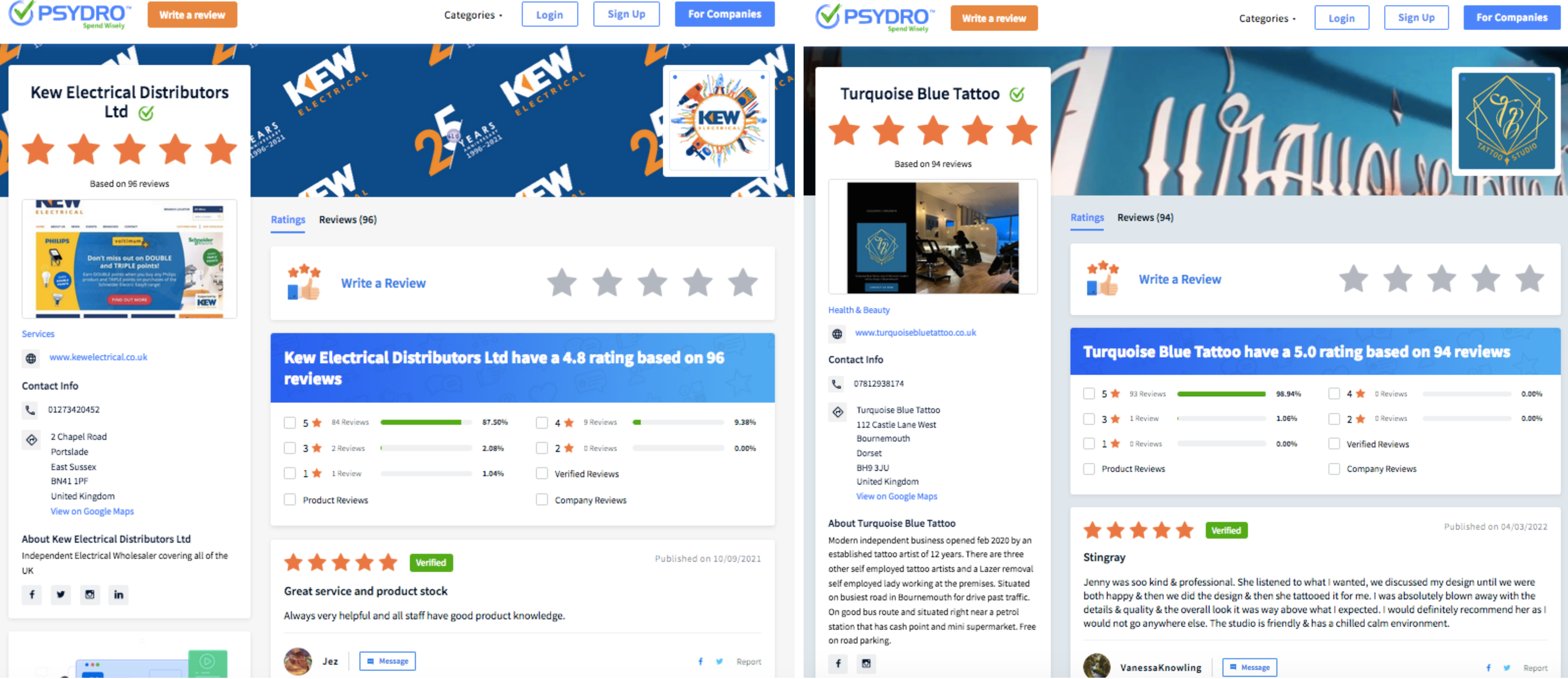 Increasing website traffic should be a fundamental part of a business strategy when looking to gain new customers and make more sales.
It makes sense. Rarely will a shopper buy from a company without learning first about who they are and what they offer. For this reason, it's no surprise that the customer lifecycle includes several steps, including awareness, consideration, conversion, retention and loyalty.
So, to increase conversions, you must first focus on getting potential and existing buyers to your website. By implementing the five tactics we've discussed throughout this post, you'll be one step closer to achieving your business goals.