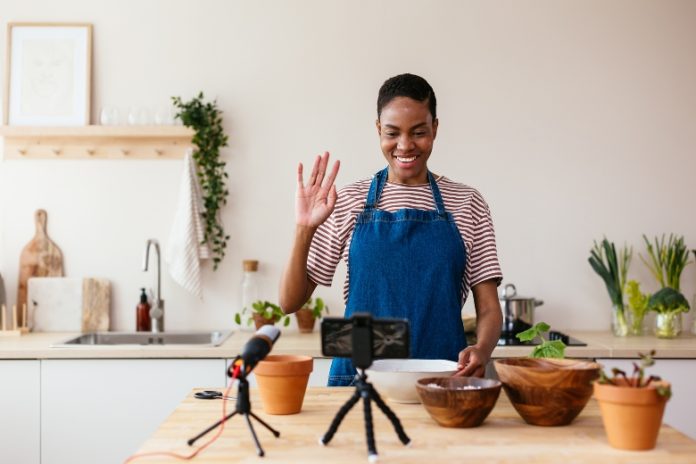 If you've been thinking about starting your own business for a long time, why haven't you done it yet? Even if you're not ready to quit your job and take the plunge, there are plenty of ways to get started right now in your spare time.
No money? That's not necessarily a problem either, setup costs have never been lower thanks to new technologies. It has never been so easy to start a business without money. In the UK we also have a fairly affordable government backed Start-up credits scheme if you need access to additional funds.
There are many reasons why you should start your own business today. There are many business ideas out there if you are looking for a home based business to start.
At a minimum, you must first register as a sole trader with HMRC. then set up a clear accounting or accounting system (You can use an Excel spreadsheet to get started) simple site (or just a Facebook page if you don't have the funds) and spread the word.
Here are 10 cheap and easy business ideas to consider:
1. Set up an online store
Many people make good money buying and selling goods on online platforms such as Ebay and Amazon. You can even create your own online store using software like Squarespace or Shopify. Experiment until you find the right product. You can use powerful market research tools like Terapeak to analyze sales trends in your area and maximize your sales potential.
With a smart approach to dropshipping, you can sell products directly from a wholesaler or manufacturer with very low risk to yourself. Check out our detailed guide to starting a drop shipping business in the UK.
2. Share your home
If you have an available room, you can now pay for it using online platforms such as Airbnb and Bookings.com. The flexibility of these online systems means you can decide in advance which dates you want to open bookings for and how long you allow people to stay for. If you can't, just disconnect your room from the system for a while.
3. Become a blogger or vlogger
These days you can write about your passion and build a business on it. Most bloggers don't make a lot of money, but because they love what they do, any income it brings in is a bonus. However, if your blog resonates with others, you can start making money online advertising and selling related products or services.
Alternatively, you can talk about your interest or demonstrate it on a video instead of writing. YouTube has allowed people with the most narrow interests to communicate around the world. Suddenly, you may find that you are no longer alone in your passion for this obscure…sport, computer game, needlework, dog breed, approach to making cakes. The more niche you have and the more passionate you are, the better.
All you need is a smartphone. Create a free YouTube account, upload your videos, and if and when they start to gain traction, you can earn a share of the ad revenue. However, don't expect it to be quick and easy. Most successful YouTubers uploaded regular videos for months or years before they started to gain popularity.
4. Video producer
The demand for video producers and experts has increased in recent years as a result of the widespread use of video in social media and marketing. You can easily learn and teach yourself how cut, edit video and covert Text to video even if you have no experience, with the help of classes, tutorials, and general tips from the online video community.
In addition, video production can be used to achieve a wide variety of purposes, styles and sectors. Working as a video producer will give you the freedom to work from home on a variety of projects and the opportunity to exercise your creativity on a regular basis.
5. Start a consulting business
Have you accumulated knowledge and experience in a particular industry over several years? If you now feel that the time has come for a change, maybe you can use this experience and share it with others? You will need a website to display your services, you can create a beautiful website yourself for almost free with Vicks; and you can find a domain name for your site here. Use logo creation service and get some business cards to give away. You will also need to use and build your network, participate in networking events in your industry, and grow your contacts on Linkedin. Once you get the information, referrals and word of mouth will be your strongest source of work.
6. Social media marketing
Social media is becoming an increasingly important part of the marketing mix of most companies, in fact social media management is one of the fastest growing businesses. If you are always online and love social media, maybe you could turn this talent into a business?
7. Tutoring
If you have teaching experience or any special knowledge, you may want to consider offering a tutoring service. There are many agencies and platforms that can connect you with students. The ability to speak English is a valuable commodity in many parts of the world and you can earn money by offering 1-1 English conversation online.
8. Dog walking
Walking is good for your health. And if you take a few furry friends with you, that can be good for your bank balance too. Dog walkers can charge between £10 and £15 per hour and can walk up to 6 dogs at a time.
9. Cleaning
It is said that cleaning can be a form of mindful mediation. Some people even love it! If this is you, then you could make many people, including yourself, very happy. In a 5-mile radius around any Waitrose store, there is almost guaranteed more demand than supply of reliable cleaning supplies. If you can get there, stick the card on the community board and wait for the phone to ring. Gumtree is another good place to advertise your services.
As a cleaning company, your initial cost can be zero if the client provides a good vacuum cleaner and supplies. The average pay rate for cleaners is £12 an hour, up to £20 an hour in London and wealthier areas. If you need to buy a vacuum cleaner, the best barrel vacuum cleaners cost between £200 and £300. SpotlessVacuum.co.uk.
10. Gardening
There is always a demand for help with gardening. Even if you have little experience, you can start by weeding and cutting grass. With more skill and experience, you will be able to increase your bets. The average pay rate for gardeners is between £14 and £25 per hour.
All of these home based businesses can be started easily and cheaply. But if you want to build a sustainable business with a good income, you also need to focus on quality services and satisfied customers.