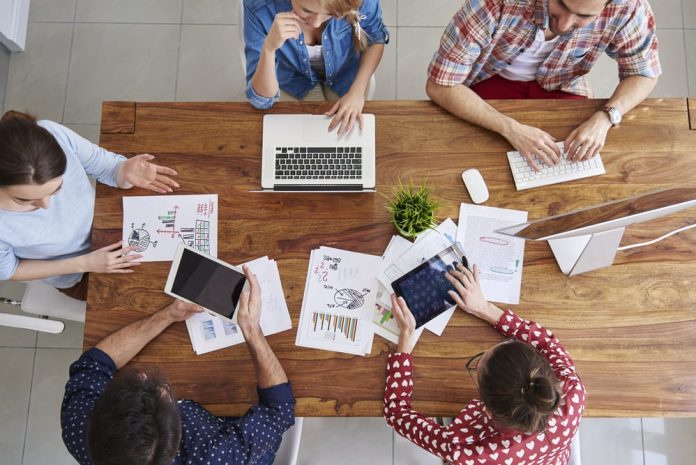 A business plan is not just for startups. This is also important when your business is about to take another step in its growth journey. Of course, growth can happen to you, sometimes even when you don't expect it. But it is far more likely to be sustainable and long-term if it is part of a strategic plan.
You can't say often enough that luck is not a strategy.
What is a business plan? It can be defined as a map, an important document that details your company, what it does and its goals. And if you're not too sure it's important, maybe you should check out these facts below.
Top reasons why you should have a business plan
Set a goal
As a business owner a good business plan will help you define your goal. What is your vision? Where do you want the company to be for a set period of time? What does success look like? The business planning process will help you answer each of these questions in the context of past performance, customer feedback, and market research to help you form a realistic yet complex vision. Basically, if you don't know where you want to go, it doesn't matter what you do. A business plan helps set a destination.
Once you have defined your vision, you will be able to see the challenges and obstacles in your path more clearly and create a strategy to help you overcome them as effectively as possible.
It reduces potential risks
The business planning process will include a thorough risk analysis as well as a review of the emerging external environment, often known as a PESTLE analysis. It looks at the potential impact on your vision from the following perspectives: political, economic, social, technological, legal and environmental. A clear understanding of these issues will allow you to adjust your strategy in time to better meet emerging needs and trends and avoid potential pitfalls.
For an objective overview of these areas, it can help business plan advice specialist. When considering risks, it can be too easy to minimize uncomfortable obstacles.
Your risk analysis should include a contingency plan that identifies risks and shows how you can effectively respond to them.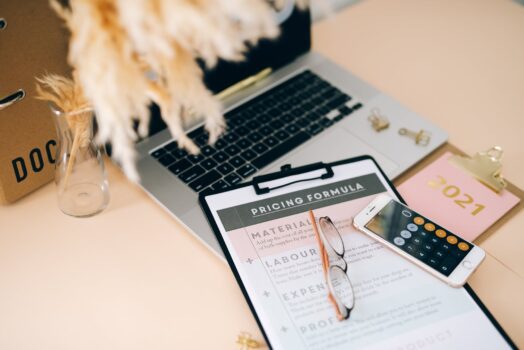 The most common risks and causes of business failures are:
A lack of money

Lack of market demand and influence

Huge growth that drains all your capital

Great contest that was underrated

Unexplored prices (too low or too high)
Lack of funds is probably the biggest risk area for a growing business.
What are other reasons that weren't mentioned?
It's relatively easy to create
Business planning is a tried and tested format that is relatively easy to follow. This will take time, research, and effort, but if you're determined to do it right, you'll find the process is relatively easy. This will demonstrate all your plans for the next three to five years and outline the path you will take to make your company prosper.
Most importantly, this is a project that is designed to help you over a longer period of time, not just one time. You can always split it into several smaller plans, one for advertising, one for sales, one for operations, employees, pricing, and many other aspects of your company.
Communicate benchmarks and goals
The business planning process is just as important, if not more important, than the end result. You must involve your team and stakeholders in the research and consultation you do when you make the plan. If they are involved, they will have a deep understanding of and responsibility for the final plan and all the myriad decisions that make it up.
A business plan is also a great communication tool. It clearly lays out your company's strategy to your team and stakeholders. This keeps you all on the same page. Think of it as the perfect assistant, ready to answer all the important questions every time you can't. This will let your colleagues know that whenever they are in doubt and need advice, they can always turn to her, and then they will know exactly what to do next.
Therefore, it is vital to share your business plan with all other members of your team, just to make sure that each one of them agrees with everything you do and shares the same approach and vision as you.
It will help you reach huge milestones and goals
Each well-written business plan is supposed to set SMART milestones and goals. What is SMART? It includes the following things:
Specific

Measurable

Attainable

Corresponding

by time
It is not enough to simply write a business plan. You should also include some milestones and goals in it, because only then will it be completed. Namely, if you set certain milestones and goals for your business as well as your team that don't align with the strategy that was part of your business plan, you will find it difficult to align the team with the same priorities.
This is just one of the reasons why you should use your business plan to set some really important milestones. And then, once you've done that, you have to use them for some really amazing things.
Collaborate with investors
A business plan is an essential tool if you want to work with or attract investors. In these cases, a solid business plan can be the most important document in the world because it will give them the confidence and structure they need to make decisions when it comes to supporting and investing in your business.
Attract partners
Potential partners, just like most business owners want to see a good business plan to determine if you are worth their time and money. Most entrepreneurs will only work with you if they see a detailed description of your corporation.
As you can see, a business plan is like a roadmap. You can travel and work without it, but you are much more likely to succeed if you set a clear direction with a strategy to follow through.