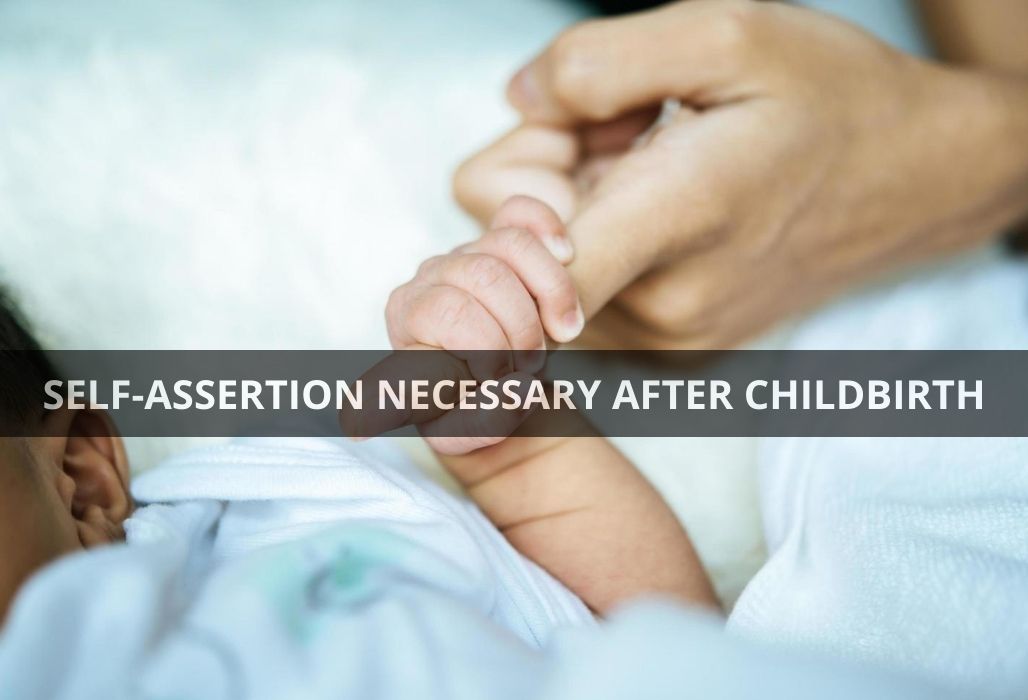 Sometimes new mothers are reluctant to set limits and ask for help because they don't want to offend others or be a burden. However, the postpartum period is a period when women are very vulnerable, so they need to be assertive and take good care of themselves.
Today, we will learn about the assertiveness necessary after childbirth. Assertiveness and decisive action are always important, but assertion becomes even more important soon after a woman has a baby.
When a newborn is born, women not only experience physical and psychological changes, but also major changes in their responsibilities, daily life, and the ability to relax.
This is a very vulnerable period in a woman's life when she must assert herself. In other words, you have to learn to set limits and ask for help after giving birth.
As a human being, as a woman, and now as a mother, you have the right to express your wishes and feelings. However, she often struggles to do so for fear of being viewed as selfish or incompetent.
However, the first few months after your baby is born can be very difficult in many ways. Therefore, you should only worry about your own needs rather than the opinions of others.
What is self-assertion?
Assertiveness is the social habit or skill of defending one's rights without compromising the rights of others. It includes many aspects that lead to harmonious and balanced communication. For example, assertiveness could mean:
Communicate in an honest, clear and direct manner.
Express your desires, opinions and feelings.
Defend their rights and demands.
Knowing how to make requests and how to accept or decline requests from others.
He knows how to accept praise and handle criticism.
The ability to do all of the above without fear of judgment or rejection.
Do not infringe on the rights of others or be rude to others by making their own claims.
It's not always easy to practice these things, but if you have high self-esteem, you can be assertive.
But even so, social pressures remain, especially for women, to be polite, kind, and to serve others.
In many cases, decisive attitudes and behaviors are not welcome and even viewed as selfish. But we must remember that it is our responsibility to take care of ourselves and that doing so is never selfish.
Mothers need to be healthy to take good care of their newborn baby. It's not good for her to overlook her own needs to make others happy.
Self-assertion necessary after childbirth
After the birth of a baby, a woman becomes vulnerable and stressed. Tiredness, hormonal changes, and fears of caring for a newborn are just a few of the things you experience at this stage.
At the physical, mental and emotional level, this is a very difficult period. And in many cases the actions, attitudes, and words of others make this weight more unbearable.
It is very common for family, friends and acquaintances to be unaware of the needs and conditions of a new mother, and the excitement and desire to help with a new baby can sometimes lead to unintended behavior. In fact, what most women need at this point is rest, privacy and time with family.