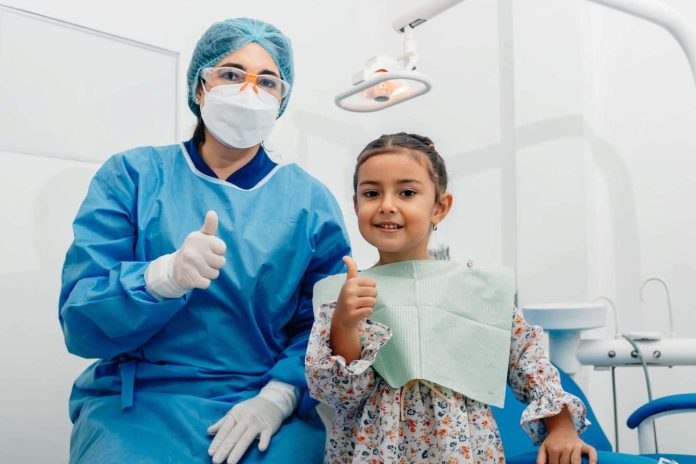 We all know that taking care of our dental health is vital. However, when you have a young family, it is often difficult to get your little ones to take their brushing duties seriously. It can also be too easy to indulge them in sugary treats that won't do any good for their pearly whites in the long run.
Because bad habits can be hard to break when it comes to dental care, it's best to introduce our kids to some healthy dental habits as soon as possible. It's also helpful to teach them everything we can about how to maintain a healthy, happy smile so they can carry those lessons into adulthood.
With that goal in mind, here are some top tips to help keep your family's teeth healthy and ensure you have plenty of reasons to smile for years to come!
Get regular checkups
Frequent preventive check-ups are one of the cornerstones of a good dental health regimen. If you are not currently registered with a dental provider, there are many reputable private practices scattered throughout the country. For example, if you live in the Barnsley area, this private dentist in Barnsley can cater to all your family's needs. private dentistry requirements from straightening teeth to oral hygiene and more.
Get creative with healthy snacks
One of the easiest ways to keep our teeth and gums healthy is to stick to low-sugar snacks. Of course, when you have small children, this is easier said than done. While it's probably unrealistic to think that we can completely deny our children sugary foods, what might help limit the damage is to give them sugary foods with their main meal rather than as a snack. This helps keep their teeth healthy because when sugary treats are consumed along with other food, sugar is unlikely to remain on the enamel.
Also, if you give them a treat during dinner, they won't bother brushing their teeth anyway, so if any sugar residue is left on their enamel, it will soon be removed.
Throw away your old toothbrushes
As you probably already know, toothbrushes should be changed several times a year, and each brush should be used for no more than three to four months. You should also replace the toothbrush after the user gets sick prevent re-infection.
While you can buy very cheap children's toothbrushes, you can opt for a slightly more expensive electric model with removable heads. From there, all you have to do is replace the head every few months.
Make brushing your teeth fun
Last but not least, one of the most effective ways to get kids excited about dental health is to make dental care more enjoyable. After all, brushing your teeth may not take long, but many children find it tiresome and rush to finish without thoroughly brushing their pearly whites.
To try and keep their interest, find ways make brushing your teeth more fun – whether it's introducing a cute and quirky sand timer or even an uplifting song or video to grab their attention and make sure they brush long enough.