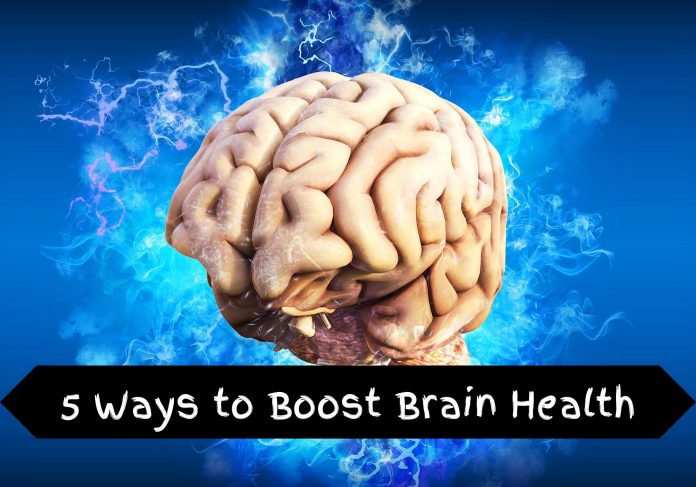 Many people are more concerned about their brain health than ever. Below you'll find 5 tips to help build a brain health routine.
Plan breakfast daily
A healthy brain starts with a healthy body, and for that, you need to start your day with a healthy breakfast. Your first meal of the day (AKA breakfast) is certainly an important meal, especially when the day is hectic. Pre-planning your breakfast and having ingredients ready can help you start your day in a nutritious way. Here are 3 healthy breakfasts to try:
Spinach and Feta Egg Muffins: Cheese egg muffins are great for weekend meal prep. You can heat and eat them in 30 seconds. I love topping mine with salsa!
Strawberry Mint Overnight Oats: Oats provide beta-glucan, a type of soluble fiber that helps maintain steady glucose levels, which are important for optimal brain function.
Strawberry Kiwi Yogurt Parfait: Another easy recipe you can meal prep on the weekend. They're perfect to take with you on your busy morning.
Incorporate fatty fish into your diet
Fatty fish such as salmon, trout, albacore tuna, herring and sardines are rich in omega-3 fatty acids, the main building blocks of the brain. Omega-3 fats help enhance memory, improve mood and maintain optimal cognitive performance. Some of my favorite omega-3 fish recipes include Sheet Pan Chili Lime Salmon and Tuna Nicoise Salad.
Include turmeric in your healthy diet
Research has shown that curcumin, a polyphenol found in turmeric, is associated with better cognitive performance. A published cross-sectional study of older adults found that participants who "occasionally" and "frequently or very often" consuming curry (containing turmeric) were significantly less high score. Turmeric is a beautiful yellow spice and I love adding it to this pineapple turmeric smoothie and using it in my cauliflower turmeric soup.
Make cocoa flavanols part of your healthy diet
Backed by more than 20 years of research, the dietary supplement CocoaVia™ Memory+ contains 750 mg of cocoa flavanols proven to improve memory and brain function in as little as 8 weeks. It can help improve 3 types of memory including word recall (+31%), spatial memory (+24%) and long-term memory (+14%). Since flavanol levels vary widely and are not labeled in cocoa-based foods, a daily cocoa flavanol supplement such as CocoaVia™ Memory+ is an easy way to incorporate cocoa flavanols into your diet.
Get your exercise: 
Aerobic exercise is defined as exercise performed "with oxygen," which means that breathing controls the amount of oxygen, allowing it to get into the muscles, helping them burn fuel and keep you moving. Examples of cardio include swimming, cycling, walking, rowing, tennis, running, and skipping rope. The American Heart Association recommends at least 30 minutes of cardiovascular exercise 5 to 7 days a week.